Microsoft Announces Dolby Atmos Sound For Xbox One And Windows 10
Published: Wednesday, December 14, 2016Tagged: Gaming, System Update, Xbox One

Microsoft announced today that Dolby Atmos Sound support is coming to Xbox One and Windows 10 gaming next year.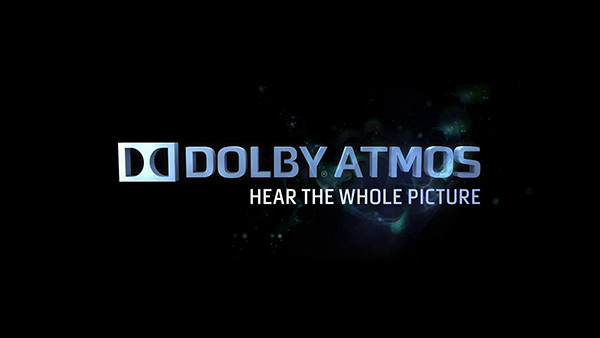 Dolby Atmos creates powerful, moving audio by introducing two important concepts to cinema sound: audio objects and overhead speakers. Together, these completely change how soundtracks are created and heard.
Traditional surround soundtracks confine all sounds to a small set of channels that can deliver sound to you from only a few perceived angles. They cannot put sound above you. Further, sounds exist only as part of a channel mix. If one sound is emphasized in a traditional mix, another must be diminished.
In Dolby Atmos, by contrast, sound can be freed from channels. It enables artists to treat specific sounds as individual entities, called audio objects. These can be precisely placed and moved by the soundtrack creator anywhere in the cinema's three-dimensional space—they are not confined to specific channels—though the artist can continue to use channel capabilities as desired. The Dolby Atmos cinema processor then determines which of a cinema's huge array of front, back, side, and overhead speakers it will use to recreate this lifelike movement.
Spencer Hooks, Director of Gaming, Dolby Laboratories, talks about how Xbox will be the first game console to feature Dolby Atmos and how bringing Dolby Atmos support to Xbox One and Windows 10 gaming next year will bring you even further inside the action and sound of your favorite titles. Many of you know how particular I am about audio, so this is welcomed news for me. Read the rest of his comments below:

"Justice rains from above!"
If you play Overwatch, that sentence may give you nightmares. It's Pharah's catch phrase as she hangs in the air and lets loose a barrage of rockets that destroy everything in their path. Pharah's attack is so effective in part because you may not be able to tell where it's coming from.
But I have a secret weapon to defend against Pharah's barrage: Dolby Atmos. Dolby Atmos is sound so precise you can pinpoint exactly where Pharah is and avoid her wrath. And the great news is that starting next year, Dolby Atmos will be coming to Xbox One and Windows 10 PCs and tablets.
With Dolby Atmos, sound moves precisely all around and above you. You can hear where your allies and enemies are in three-dimensional space. Snipers on the roof? You'll hear them over your left shoulder and know where to aim to take them out. The same goes for an attacker with a jet pack hovering behind you.
Beyond its tactical advantages, Dolby Atmos also makes your experience of a game much more intense. You'll feel like you're inside the action as the voices, sounds and music move all around you.
Xbox will be the first game console to feature Dolby Atmos and game developers are excited about using the new capabilities to make their games richer and more engaging. Atmos support for the Blu-ray app on Xbox is already available in Preview and will be released to GA soon – and we're very excited now to offer Atmos support to games on Xbox One and Windows 10.
You'll be able to experience Dolby Atmos in your home theater, assuming you have a Dolby Atmos enabled speaker system or soundbar. But you don't need to have that kind of equipment – it will be possible to enable virtually any pair of headphones with the Dolby Atmos experience.
Mike Ybarra, Xbox's Head of Platform Engineering, had this to say on our exciting partnership: "At Team Xbox, we are all gamers first, and bringing Dolby Atmos support to Xbox One and Windows 10 gaming next year will bring you even further inside the action and sound of your favorite titles. A big thank you to the team at Dolby for their partnership; we're excited to share more with the Xbox community next year."
Of course, Dolby Atmos is great for more than just games. The technology began in the cinema and many of Hollywood's top films are available on Blu-ray disc or streaming with Dolby Atmos sound. With Dolby Atmos, you're immersed in the movie like never before, with sounds moving all around you, just as it does in real life. You'll get that immersive experience whether you're playing a Dolby Atmos film on your Xbox One or a Windows 10 PC or tablet.
Xbox Blu-ray Bitstream Pass-Through
This week Xbox also announced that Blu-ray Bitstream pass-through, which includes Dolby Atmos support on Xbox One and Xbox One S, would be rolling out to Xbox Preview members. This feature enables all Xbox consoles to pass Blu-ray audio data untouched to a user's audio equipment, allowing your audio receiver or other audio device to produce a high quality, immersive sound experience.
A top fan-requested feature, it enables Xbox users who have invested in pro-audio set-ups to experience the best possible audio from their Blu-ray movies. To use this feature, you will need to have your console connected over HDMI to a compatible audio receiver which supports decoding of popular Blu-ray audio formats.
If you're an Xbox Preview member, here are some helpful tips on how to enable:
Ensure your console is connected via HDMI to a device that supports decoding of Blu-ray audio formats.
Make sure you have the latest Blu-ray player by checking the "Updates" tab under "My Games & Apps."
Enable "Let my receiver decode audio (beta)" under the "Disc & Blu-ray" settings page.
Insert your favorite DVD or Blu-ray disc.
Kick back and enjoy the highest quality audio from your movies and TV shows.
For more info for Xbox Preview Members, you can visit the forums here.
Dolby and Xbox will have more to share next year on timing and availability of Dolby Atmos for gaming audio. Enjoy!
Mimimi (@MimimiProd) announced that its stealth strategy game, Shadow Gambit: The Cursed Crew, will release on Xbox Series, PlayStation 5, Steam, and the Epic Games Store in...

Gamers' charity SpecialEffect are inviting gamers across the world to join the many communities, content creators and companies that have already pledged to take part in...

A series of bugs has left Microsoft's Xbox One console in the shadow of its main competitor for a long time. But the launch of the Xbox Series X and S made things right. Both...
Average Score: 4.66





Votes: 3