FIFA18 for Xbox: Game Review
Published: Tuesday, February 06, 2018Tagged: Gaming, Xbox One

New FIFA18 game was released worldwide on 29th September 2017 for Xbox One, Xbox 360, PlayStation 4, PlayStation 3, Windows and Nintendo Switch. It is the annual 25th game in FIFA series and it looks amazing, to be honest. CF Real Madrid forward Cristiano Ronaldo appears as the cover face on the regular edition of the game.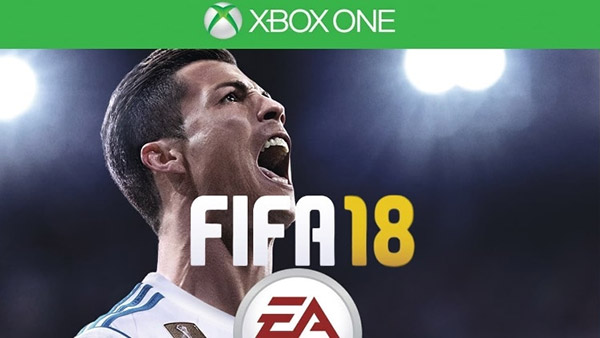 For the start, I will make a bold statement. FIFA18 is the best FIFA game ever made. Period. Why? Well, a game is more fluid, passing is really improved, controls feel better etc.
The game retains all the previous modes, including the single-player Journey campaign mode that was introduced last year, Career Mode and FIFA Ultimate Team (FUT) and that mode now includes some really legendary players like Ronaldinho, Thierry Henry, Pele, and Maradona. FIFA Ultimate Team has always been a hugely popular online multiplayer-focused game mode, but now there's a fair bit to do as a solo player. Weekly and daily objectives keep you interested, and they often carry decent rewards. It's pretty cool.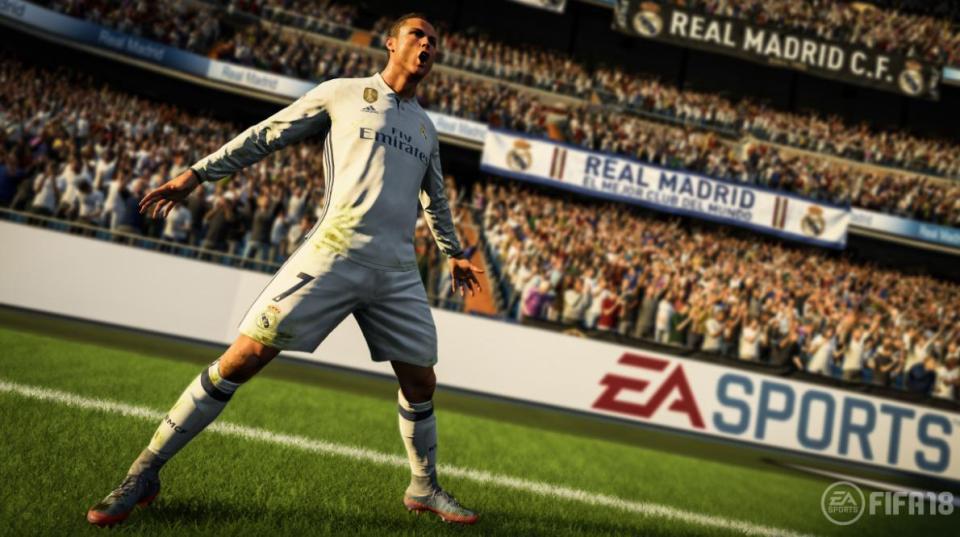 The game overall gives a better graphical polish as well as better player animations. Perhaps the most noticeable improvement is to responsiveness. It is not perfect yet, and you still have that sometimes frustrating buffer between when you press a button and when the player actually does what you want. But you can certainly zip the ball around the pitch faster, more accurately and with more variety. Dribbling is a bit tighter and I found it easier to slip past defenders with some of the faster players. And there's certainly more attention being paid to individual players, appearance is different, running and sprinting is different (Mbappe will comfortably beat most centre-backs in a foot race, Marcus Rashford and Anthony Martial are lethal on United's flanks etc).
It is obvious that EA Sports put the real effort into this game. Crosses have been totally reworked, players generally seem better in the air, and playing high ball will not almost certainly lose your possession like in FIFA 17. All the mistakes from the previous sequel are much better now.
EA Sports has done well to better balance the attributes of players for FIFA 18. It feels like rather than nerf pace and strength, the developers have made other attributes more effective. It is really fun to play FIFA 18 now, the game takes you to the place where you feel like a champ. If you are not the fan of the sports games, you can always try something else of course. For example, good thing for you might be to visit sites that offer free games for your pleasure. List of those games can be found here.
Developer EA Sports has tweaked the AI for FIFA 18 so it's not quite so soul-destroying and frustrating to go up against computer-controlled defenders. You can no longer leave the computer to do the defending for you and get away with it. Manually taking charge is the most effective way to defend, as it should be, and that is the great improvement in the game.
Despite the all the nice work done by EA Sports for FIFA 18, long-standing FIFA problems remain, unfortunately. You still get that annoying defender pause every now and then when a ball is played over the top, you still sometimes lose the ball because your player runs into the path of an opposing player despite your desperate attempt to reverse course, and FIFA still struggles to switch control to the player you want it to, even when it seems the most obvious player for you to want to control next.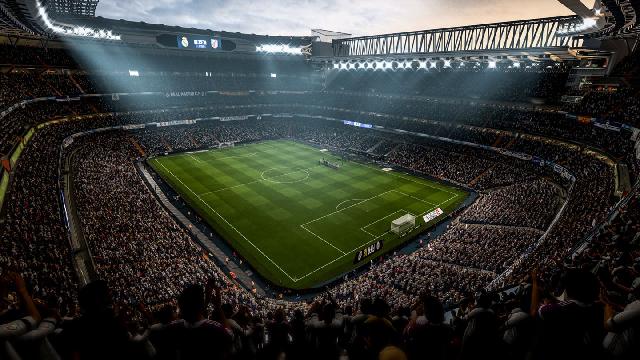 Great addition to FIFA 18 gameplay is the quick sub mechanic. It lets you press one button to bring the possible substitution, then press another to confirm and substitution happens. The great thing that let you enjoy the game, not to roam around the menus and press endless buttons. Quick subs are as welcome an addition as quick throw-ins when they were introduced a few years ago.
So at the end what to say more? EA Sports made the excellent job with this new release, as FIFA 18 is simply magnificent game. With the huge improvements across the board, this is the game FIFA fans anticipated for years. Maybe the offline mode continues to lack the depth of NBA 2K18, but improvements are made and this year they cumulated in a brilliant game. It is an improvement on last's year installment in nearly every way. Plain and simple, FIFA 18 plays a fantastic game of football.
Xbox One Games: FIFA 18
Most Recent Trailers for FIFA 18
Latest FIFA 18 News & Rumors
The big week is nearly upon us: E3 is almost here and we can't wait to share a look at the future of Xbox with our fans. We're also excited because E3 also marks the...

Microsoft has revealed that over 100 Xbox One games will have free 4K Ultra HD enhancements on Xbox One X, when it's released this November. All games look and play great on...

Powered by Frostbite, FIFA 18 blurs the line between the virtual and real worlds, bringing to life the heroes, teams, and atmospheres of the world's game.There are 3...
Rate This Article
Average Score: 5





Votes: 2