Pure Hold'em: Full House Poker Bundle Is Now Available For Xbox One
Published: Friday, February 09, 2018Tagged: Xbox DLC, Gaming, Xbox One, Xbox Store,

A brand new Pure Hold'em: Full House Poker Bundle is now available for digital download on Xbox One.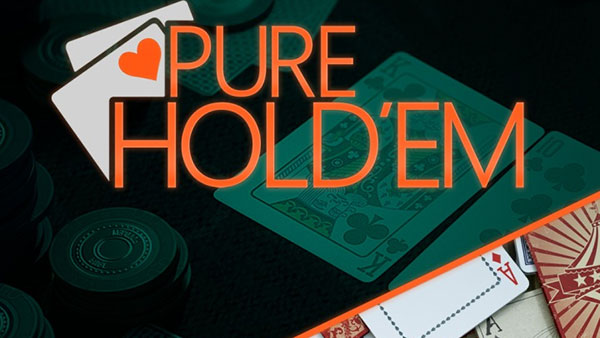 Step onto the casino floor, where playing big could mean winning big. Split across 6 different tables, each requiring more skill and determination than the last, Pure Hold'em brings all the excitement of the high stakes casino to the convenience of your couch. Starting at the Jokers table on the floor of the vibrant casino; work your way up to the esteemed Aces and Masters tables in the VIP penthouse.
Play your cards right with this bumper DLC bundle featuring all available card decks for Pure Hold'em. Are you all in? This bundle includes: Undead Card Deck Bold Card Deck Ringleader Card Deck Steampunk Card Deck Lucha Libre Card Deck 100% Hemp Card Deck Plume Card Deck Hamilton Card Deck Macabre Card Deck Sorcerer Card Deck
Looking for more Card & Casino Games? Check out our complete list of Casino & Cards Games for Xbox One here.
For more information on "Pure Hold'em", check out all of our coverage via the Xbox One Games hub and don't forget to follow us on Twitter, Google+, Facebook, YouTube and Pinterest for more of the latest Xbox One News, Xbox Release Dates, New Xbox 1 Games, Upcoming Xbox One Games, DLC, ID@Xbox Games, Achievements, Screenshots, Videos & Game Trailers and much more.

Download: here
Price: $12.99 / £10.39 / € 12,99 / $17.25 AU
Xbox One Games: Pure Hold'em
Latest Pure Hold'em News & Rumors
Everyone heard about such gaming console as Xbox. Xbox is the only console which has casino games. Today there are many fans of this genre that receive a lot of pleasure from...

An all new 'Poker Mega Pack' bundle is now available to purchase via the Xbox Store on Xbox One.Get the complete Pure Hold'em experience with this all-inclusive...

The online gambling industry has experienced a rather rapid surge in popularity as soon as it became available to the global audience. Millions of players are using the...