Cuphead Game Review
Published: Wednesday, February 28, 2018Tagged: Gaming, ID@Xbox, Xbox One, Xbox Store,

Cuphead is like an old cartoon from the 1930's and has a simple story to go with it. A small cup and his mug buddy fight a horde of villains and their bosses in order to save their souls. And that is it.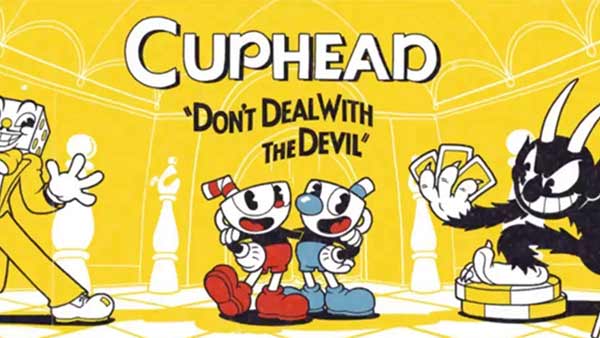 The game is developed by Studio MDHR for the Xbox, and the first impression is that it is a difficult side-scrolling shooter with relentless boss battles that demand rapid-fire actions and reactions. So it is a hard game to play, but also it is an interesting game that drives you to be better and better every time you play it. This game turns players into perfectionists.
The game itself is a mixture of levels, mini-levels, and straight-up boss fights. Difficult battles only tell half of the story, because Cuphead's 1930s cartoon aesthetic is endlessly charming, eye-pleasing and fun. Cuphead's a hand-drawn art-style is simply delightful to watch. The beautiful art is complemented by catchy music full of piano claps and rowdy brass. It's hard to get frustrated at the game's tougher moments when everything on screen is so colorful.
The bosses are the main attraction, however. They make you work for it. You need to recognize the pattern and to read your opponent well, in order to get to the next level successfully. Every boss starts with basic, simple attacks before they ramp up their cruelty as their health is reduced. When you think they are almost beaten, they will summon some extra minions, or they will start a new pattern of attacks, that will require you to have an extra concentration in order to win the battle against them.
Each boss has a series of evolving moves, and it's remarkable just how much variety you encounter not just between one boss and the next, but within a single fight. For example, at one of the boss fights you will fight against two frogs, with each frog have their own pattern. You fight with them for a couple of minutes and after the long and successful fight one frog gets swallowed by another frog and they turn into a giant slot machine that starts to blast coins at you!?!
All of this provides a lovely challenge that turns each victory into an intoxicating drug. You will die plenty in the game, so if you don't like such a hard challenge than you may try something different. You can play free or real money slots at some of the most prestigious Online Casinos in the world. By doing so you will also see slot machines and coins, but those slots will be less dangerous.
So, the Cuphead forces you to think fast, and if you think for too long you will not stand a chance against the toughest enemies. Health is precious in this game and you need to be careful with it. Bosses require a lot of hits to die, and you will die in just three. The game just wants a perfect performance from you and you will need to give it in order to go to the next level.
You are able to equip your character with two weapons at once before the fight, and that gives you some flexibility. But, picking the right combination of weapons isn't essential, as long as you have the confidence and concentration to meet the challenge ahead. You can also purchase and equip various charms and for example, add extra health, or grant invincibility.
One thing that I didn't like in the game is that there is no health bar for the enemies. This small thing can, at times, make you feel frustrating. There were times I died and then realize that I was on the verge of winning, thanks to a post-death progression meter that shows you progress after every death. But those close defeats made me push even harder for a win.
The game supports two player mode as well, but that mode is in my humble opinion even more difficult than a single mode. Imagine another character on the screen and even more projectiles from the opponents. In this mode, it is much easier to slip up and lose your life than in single mode.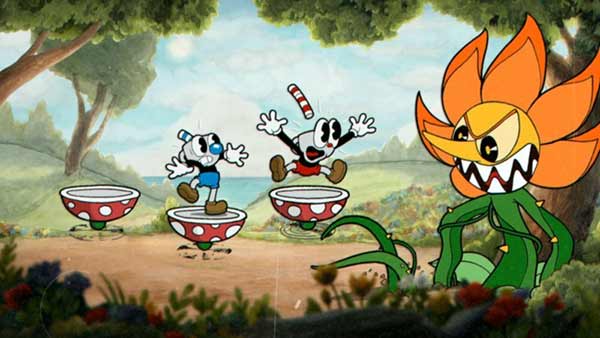 In the end, Cuphead is one hard but beautiful game, with one of the most memorable art styles in years. It also has a pitch-perfect soundtrack. This game is all about big boss fights and unique feeling you get from winning them. It could benefit from a few tweaks, as two player mode is a bit sloppy, and some bosses are really hard to overcome, but at the end, this game remains a rare, unique game that truly stands out from the crowd.
For more information on "Cuphead", check out all of our coverage via the Xbox One Games hub and don't forget to follow us on Twitter, Google+, Facebook, YouTube and Pinterest for more of the latest Xbox One News, Xbox Release Dates, New Xbox 1 Games, Upcoming Xbox One Games, DLC, ID@Xbox Games, Achievements, Screenshots, Videos & Game Trailers and much more.
XBox Games: Cuphead
Most Recent Trailers for Cuphead
Latest Cuphead News & Rumors
Take a peek at some of the best Xbox One exclusives games that are only available to play on XBOX. Check out the 10 best Xbox One exclusives for you to try out right now and...

Microsoft has officially announced that Xbox One X, the world's most powerful 4K console, will be available at retailers worldwide on November 7, 2017 for $499, 449 pounds,...
Rate This Article
Average Score: 5





Votes: 2