What Do You Need to Know to Get Your VR Experience?
Published: Monday, June 04, 2018Tagged: Gaming

You have probably not missed that VR is a term started to be used a little here and there. VR stands for Virtual Reality, and nothing is perceived. In fact, the concept has been around for over 20 years. But it is only now that the technology has captured and gave VR its justice. In this guide, we will focus on the details you need to know about VR Casinos!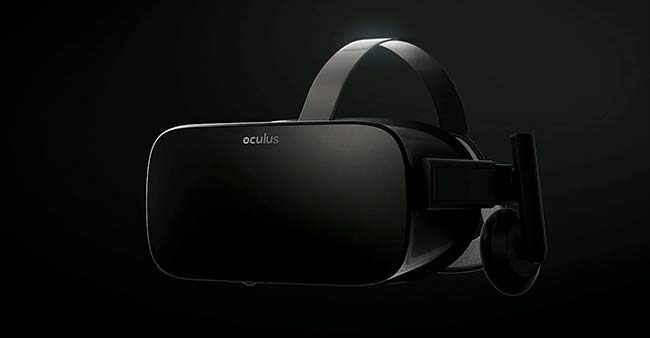 What Is Virtual Reality?
Virtual Reality simply means that you can see and experience an environment created with a pair of VR glasses or a headset. These glasses or headsets cling to the eyes and within them, there is a screen with another environment. What makes VR extra cool is when you touch your head, the digital environment as you see on the screen also moves. That way you find yourself in a virtual reality.
What Is a VR Casino?
As VR becomes more popular, more opportunities arise where VR tech can be used. Casino online is just an example of this. With a virtual reality, a new world is emerging for those who are interested in playing casino games online. You may already know live casino. The place where you can play free spins for VR slot games like Roulette, Blackjack or whatever. This is a genuine way to play online, but the VR casino is like - one step further. Or even maybe several more.
With a VR casino, you can "walk around" the lobby, choose and switch between different games. This obviously becomes a more genuine experience, but regarding its authenticity, it depends on how developers have created the virtual casino world. So far, VR casino may not have gone through revolutionary ways.
However, if we think one step further, then our next generation's casino will be just revolutionary. The live casinos will be a big part of the product. In addition to all games, many gambling operators and game developers will undoubtedly invest in building a social experience of the casino as well.
Are There Any VR Casinos Today?
There are currently only a handful of gambling websites today that offer virtual experience. Here, you will find yourself in a private room where you can play a number of different slots. To play games in the VR casinos, you will need to download a software and play with glasses to get the best experience VR Casino experience.
VR Accessories - Glasses / Helmets
Oculus Rift
Oculus VR has been owned by Facebook since 2014 and is the first home entertainment home helmet. The price is not too unreasonable but there is no budget sum. The quality is very good, and probably most of the people buy it for VR applications, movies and so on. However, with the passage of time, VR also grows. In a few years, we can certainly see a whole bunch of different VR helmets in the market.
Samsung Gear VR
Samsung is another company that has come quite far in VR. Here, you have to place your smartphone in the Gear for the best VR experience.
Google Cardboard
This is a very simple model of a VR helmet that actually consists of paper. That way, Google has managed to bring down the price considerably. For those looking for a VR experience on a budget, this should be the top priority. Here too, you have to place your mobile in the helmet.
PlayStation VR
These glasses work with the camera set on your PlayStation, thus recording your movements so that you can act in the casino.
What Are the Winning Chances at VR Casinos?
We have to see whether the players will lower the game's RTP (repayment rate) to finance development costs or not. It is a bit expensive to make games in this format. Especially when the technology is new. It may also be that the winning chances for VR play are similar to those of regular games.
Why Did the VR Casinos Become a Trend?
There is a lot of talk about VR today, but when it comes to online casinos, it's a bit extra. There are resources to accommodate customers' requests for services and products in VR format. Casino games are also so simple that it is relatively easy to make them in VR versions.
Is the VR Casino a Fly or Concept That Came to Stay?
Fifteen years ago, VR drove out into the sand after being a really hot concept. This was because of the lack of technology. Now the situation is different, and most reviewers agree that VR will hit the broad front. Online casinos can be said to show the way and are at the forefront of development.
Firestoke and developer Sunna Entertainment announced that they'll be bringing 2D run 'n' gun platformer Planet Cube: Edge to consoles and Steam in early 2023. Check...

Indie Publisher HOOK announced at the Tokyo Games Show that its internally developed, dark narrative adventure EDENGATE: The Edge of Life is coming to Xbox One,...

Indie publisher Digerati and developer Reky Studios announced that they'll be bringing their relaxing, rabbit-based gardening sim, Bunhouse, to Xbox One, Xbox Series, PS4,...
Average Score: 2.5



Votes: 2