Xbox Duke Controller - New Clover Green Edition Hits the Shelves!
Published: Friday, September 21, 2018Tagged: Xbox Accessories, Gaming, Xbox Hardware, Xbox One, Xbox One X,

Hyperkin has announced that the Hyperkin Duke will come in translucent green aka "Clover" for Xbox One and Windows 10 PCs - and it's available now!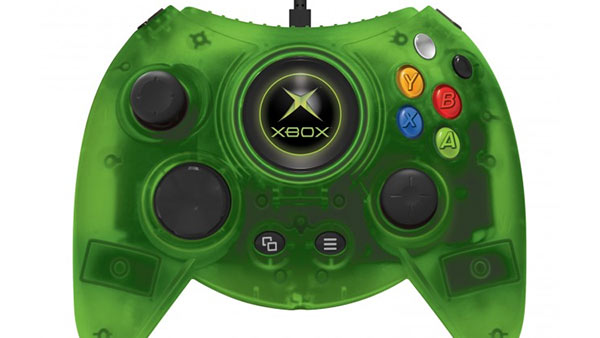 Celebrating the one year anniversary of the Xbox in Europe - the Translucent Green Limited Edition Xbox console was first released in May 2003. Now Hyperkin's latest version of the popular Xbox Duke Controller is available in the same iconic cladding. Officially Licensed by Microsoft and Xbox One/Windows 10 compatible, the Hyperkin Duke controller in Green is a faithful recreation of the original - with added capability and a unique extra feature! It's time for a hands-on history lesson.
What sets the Hyperkin Duke apart from any other "retro" controller? When a player wants a nostalgia kick, all they need to do is press the Xbox button and the original Xbox animated startup screen will play right inside the button. This was no easy task for Hyperkin Product Developer, Chris Gallizzi, although the experience is one he'd never forget.
Features
Original animated Xbox startup screen played right inside the Xbox button
Bumpers that mirror the Black and White buttons
9 ft. detachable USB cable (required to use controller)
3.5 mm headset jack
Option and View buttons
The new Green Duke is reminiscent of the Translucent Green Limited Edition Xbox console which was first released back in May 2003. It will retail at the same price as the original black model at £69.99.
The Hyperkin Duke Controller in Green is available now from FunstockRetro.co.uk and Amazon!
Microsoft has just announced a list of new features that are rolling out broadly beginning today!The May 2019 Xbox System Update includes improvements to your friends list,...

Buddah Tek today unveiled its flagship solution for high-end luxury gaming on the go, the Rover 1 personal gaming station and the R1 messenger bag.Designed by noted...

Thanks to innovations in communication technology, online gaming and gambling have become portable. One is no longer constrained to play in online casinos as long as he has a...
Average Score: 4.4




Votes: 10