Best Gadgets to Gift an Xbox Fan
Published: Wednesday, November 28, 2018Tagged: Gaming, Xbox Accessories, Xbox Hardware, Xbox One, Xbox One X,

If you have an Xbox gamer in your household or if you are one, you know that the desire for new accessories is always present. Several months into buying a console, the starter games will become boring, controllers will start malfunctioning and new gadgets will be released and the need to buy will come alive. Every time a great gadget enters the market, you can almost hear the collective gasps of millions of players wishing to lay their hands on it.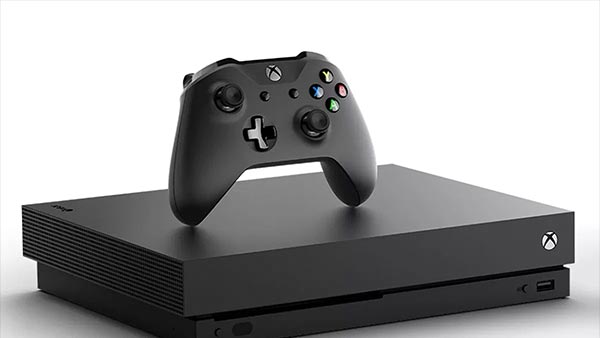 And what better way to put a smile on a gamer friend's face than hooking them up with any or several of the following Xbox accessories?
Xbox One Elite Controller Charging Stand
Wireless headsets are good, and all but they have a certain tendency to land under the bed or couch, or in the fridge, which can be frustrating. Gift your beloved friend with an Xbox One elite controller charging stand from Power which goes for only $40. The stand can fit two controllers and a headset and can be used for both charging and display. If your pocket is not that well lined, you can cop the slightly less fancy Insignia Elite Charging System station for about $20.
Xbox Custom Controller
Controllers are a significant part of the gaming experience, and you can show your Xbox player friend how much they mean to you by getting then an Xbox Custom Controller. You can purchase one from Microsoft or Amazon for about $80 for which you get access to the full range of Xbox One controller customizer features. The recipient can customize the thumbsticks, touch pads, D-Pads and even add their names on the surface for a full personalized look. Other controllers with Xbox customizing options include Evil Controllers (Xbox One) for $165, and Razer Wildcat, available at $70.
Xbox Gaming Headset
Headsets - quality headsets at that - are not necessary for Xbox gaming but are one of the elite accessories that can transform the experience for the better. Get your favorite gamer a set from premium brands such as HyperX, Turtle Beach and Razer. A pair of Turtle Beach's wireless Stealth 600 headset goes for $100 while the Razer Thresher Ultimates will set you back $250. Admittedly, good quality gaming headphones are quite expensive but seeing your pal's face light up when you deliver them is definitely worth every penny.
Seagate 2TB Game Drive
Very few people would include a hard drive in their list of preferred gamer accessories - well until they hear that the
Seagate 2TB drive
can carry 50 'heavy' games. Yes, the hard drive, available for $83 from your preferred online store, can comfortably store all your favorite games while offering seamlessly
plug-and-play
portability to make things fast. To cap it off, the gadget comes with USB 3.0 connectivity, which means you can connect it to almost any type of console and get playing immediately.
Other Xbox Accessories Worth a Mention
Conclusion
Whether you intend to surprise a friend, colleague or family member with some Xbox accessories, trust that you won't go wrong with any of the above-mentioned top Xbox One accessories. As you can tell, we tried to get the most affordable gadgets with only a few exceptions. In cases where you find the price too steep, you may want to keep checking for offers and sales (Christmas season's almost here).
What are your favorite Xbox accessories? Share with us in the forums and don't forget to subscribe to our newsletter too!
About the author: Lucas Cappel is a travel enthusiast and an educator on human culture. He also enjoys writing web content and sharing them with various audiences. Apart from that he's also fond of modern day technologies. You can check his website at BestTechExpert.
Planet Zoo takes players on an exciting African adventure today with the launch of its latest expansion on Steam for PC! Inspired by Africa's diverse cultures and rich...

The world of esports has been growing exponentially over the years, with more and more players, teams and games being added almost on a monthly basis. Considering the...

Gunzilla Games has welcomed Neill Blomkamp, an Oscar-nominated screenwriter, director and producer of numerous critically acclaimed movie productions, including the science...
Average Score: 4.2




Votes: 5