May 2019 Xbox System Update Adds Friends List Improvements, Messaging And Sorting for My Games & App
Published: Tuesday, May 21, 2019Tagged: Gaming, System Update, Xbox Live, Xbox One,

Microsoft has just announced a list of new features that are rolling out broadly beginning today!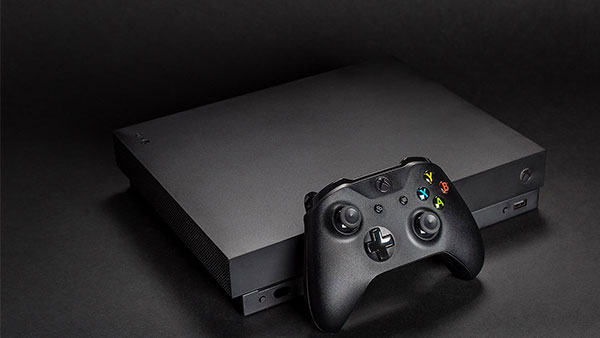 The May 2019 Xbox System Update includes improvements to your friends list, messaging, and better sorting in My Games & Apps. Let's take a look at what's new:
Friends list now shows where your friends are playing
We know that your friends play games across many different devices, including Xbox One, Windows 10, and mobile. To make it easier for you to know what, and where, your friends are playing we are making an update to your friends list! With this feature, we are adding unique Xbox One, PC, or mobile icons next to each of your friends in your friends list showing you which device they are currently playing on.
Message Requests
Your messages are getting smarter. Xbox is adding a new Message Requests feature which will prioritize messages from your friends and anyone you want to communicate with while separating out messages from people you don't know into a secondary message requests tab.
As part of this update, unfortunately all previous group messages will be lost in the transition and will require manual action to archive. If you want to back up any previous group messages, you can copy/paste them from Xbox.com for a limited time. Your messages with individual users will not be impacted. Please go here if you wish to review your messages.
Better Sorting in My Games & Apps
Our team has made it even easier to find the content you're looking for in My Games & Apps. Articles such as "a," "an" and "the" will no longer be used to sort titles when using the "Sort A-Z" and "Group by letter" views. For example, "The Witcher" will now be found under "W" instead of "T." Thanks so much to our Xbox community for helping prioritize this change by voting in our recent "My Games & Apps" Idea Drive, and don't forget to check the Xbox Idea Hub for other topics to which you can contribute.
These updates are available based on the input from Xbox Insiders who have helped shape these features. If you'd like to help define the future of Xbox and get access to early features, download the Xbox Insider Hub app on your Xbox One or Windows 10 PC today and share your ideas at the Xbox Ideas Hub. You can also visit the Xbox Insider Blog here for the latest release notes and to learn more.
Enjoy the May Update and happy gaming!
Source: Xbox
With the launch of their first publishing project, BPM: Bullets Per Minute on Xbox One and PS4 just around the corner, Playtonic Friends decided the time was right to lift...

PLAYISM (@playismEN), one of Japan's oldest indie game publisher, renowned for some of the most anticipated upcoming titles and popular recent releases including Bright...

Browsers have grown in popularity and turnover over the last decade to become its own branch of the gaming business, comparable to their other relatives in terms of...
Average Score: 4.75





Votes: 8