New XBOX Preview Beta Ring 1910 Update is rolling out now (August 30th)
Published: Friday, August 30, 2019Tagged: System Update, Xbox Live, Xbox One, Xbox One X,

The latest 1910 system update for Xbox One Preview Alpha Ring Members (Build: 18363.7127.190827-1945) is now rolling out.
Starting at 2:00 PM PST today, members of the Xbox One Preview Alpha Ring will begin receiving the latest 1910 Xbox One system update
OS version released: 19H1_RELEASE_XBOX_DEV_191018363.7127.190827-1945
Available: 2:00 PM, August 30, 2019
Mandatory: 3:00 AM August 31, 2019
FIXES:
Notifications
Fixed an issue where users were not receiving notifications for Club invitations.
My Games & Apps
Fixes to the download ETA timer reliability when downloading content.
Dashboard
Various fixes to UI and navigation.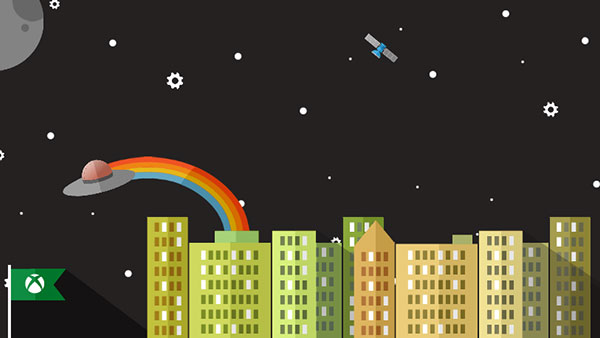 KNOWN ISSUES:
System
Some users have reported the console shutting down unexpectedly while using Netflix.
Some users have reported the console shutting down while playing games.
Dolby Access
Users are unable to complete the setup for Dolby Atmos in the app and the app is not recognizing Dolby Atmos headphones

Note: This is an issue with the Dolby Access app and the app developers are aware and investigating.
Audio
Users who have Dolby Atmos enabled and console display settings set to 120hz with 36 bits per pixel (12-bit) are experiencing loss of Dolby Atmos audio in some situations.

Workaround: Disable 120hz or set Video Fidelity to 30 bits per pixel (10-bit) or lower.
Gamertag
Customers attempting to change their GT using the new Gamertag features on the console will not yet see those changes reflected on the console.
Profile Color
Sometimes users may encounter the incorrect Profile color when powering on the console.
It's no surprise that the console wars are already heating up somewhat - despite the disruptions amongst the global pandemic the holiday season is still quickly approaching...

The June 2020 Xbox One Update is now available and includes improvements for your digital game library, verified Official Clubs and more.Let's find out what's new in the June...

The Xbox Series X is fast approaching with a release for this Holiday season. Microsoft has already lined up dozens of video games for its next-gen and current-gen console....
Average Score: 4.75





Votes: 4