September 11: New Preview Beta Ring 1910 Update (1910.190908-1922) Available Now
Published: Thursday, September 12, 2019Tagged: System Update, Xbox Hardware, Xbox Live, Xbox One X,

Starting at 2:00 p.m. PST today, Xbox One Preview Beta Ring members will begin receiving the latest 1910 Xbox One system update (Build: 19H1_RELEASE_XBOX_DEV_191018363.7152.190908-1922).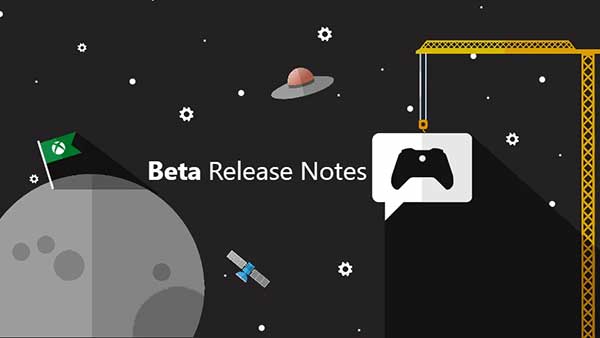 Lets take a look at what's new with the New Preview Beta Ring 1910 Update (1910.190908-1922):
OS version released: 19H1_RELEASE_XBOX_DEV_191018363.7152.190908-1922
Available: 2:00 PM 9/10/19
Mandatory Date/Time: 3:00 AM 9/11/19
FIXES:
System
Fixed an issue where the console was shutting down unexpectedly while playing games and using media apps such as Netflix.

Note: If for some reason you experience this behavior after today's update, make sure to submit a report from the console as soon as it has rebooted.

Various updates to properly reflect local languages on the console.
KNOWN ISSUES:
Mixer
Users attempting to watch streams on the Mixer tab will launch the Mixer app when a stream is selected.

Note: This is expected behavior, as we're currently investigating an issue with the Mixer Viewing improvements.
Audio
Users who have Dolby Atmos enabled and console display settings set to 120hz with 36 bits per pixel (12-bit) are experiencing loss of Dolby Atmos audio in some situations.

Workaround: Disable 120hz or set Video Fidelity to 30 bits per pixel (10-bit) or lower.
Dolby Access
Users are unable to complete the setup for Dolby Atmos in the app and the app is not recognizing Dolby Atmos headphones.

Note: This is an issue with the Dolby Access app and the app developers are aware and investigating.
Guide
Users are reporting that their Friends list is not updating with correct status.
Gamertag
Customers attempting to change their GT using the new Gamertag features on the console will not yet see those changes reflected on the console.
My Games & Apps
Some users have reported that they are missing some titles from their Ready to Install section.

Note: We have added additional logging to help investigate this behavior. If you encounter this on the latest update, please submit feedback and be sure to include the names of the titles that are missing in the description.
Profile Color
Sometimes users may encounter the incorrect Profile color when powering on the console.
Source: Xbox
Browsers have grown in popularity and turnover over the last decade to become its own branch of the gaming business, comparable to their other relatives in terms of...

Fursan al-Aqsa: The Knights of the Al-Aqsa Mosque, an independent game which addresses the Israel x Palestine conflict from a Palestinian perspective, will be available for...

Thunderful Games has just announced that it has acquired Madrid-based developer, Stage Clear Studios SL in a deal worth up to 2.5 million euros. Brjann Sigurgeirsson, CEO of...
Average Score: 4.5





Votes: 2