Kickstarter Xbox Games: The Top 4 So far
Published: Wednesday, October 16, 2019Tagged: Gaming, ID@Xbox, Xbox One, Xbox One X,

Since Kickstarter was launched in 2009 – officially 10 years ago – it has helped make thousands of projects a reality, ventures that would likely never have seen the light of day otherwise. Its backers, whose money is actually invested, also play a vital role in completing each project. The video game industry has especially been blessed with unforgettable titles over the years. Here are the best to enjoy on Xbox.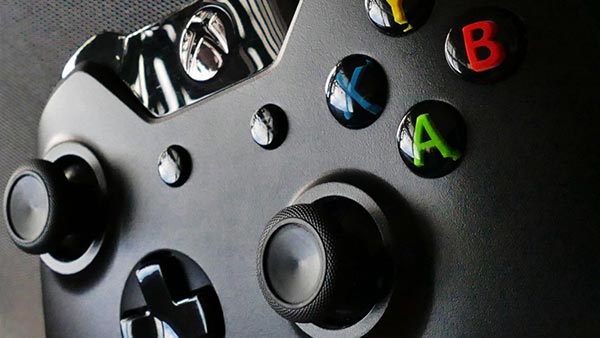 But, first, let's consider how a crowdfunding system works. It presents a detailed plan of an idea – a comic book, movie, song, game – to the public. If people like what they see, they invest in its creation and are promised something in return, from a dedication to gifts or a free copy of the completed product.
This system has actually existed for centuries, when writers who lacked money and a patron would persuasively enlist subscribers in order to collect the funds needed for printing and binding their manuscripts. Alexander Pope, for example, and his 1713 translation of the Iliad was published thanks to the subscriptions of several aristocrats whose names were then listed in the book itself. Glory for everyone.
The public's tastes have always swayed consumer markets. The more they approve of a style, topic or product, the more of it will appear. Simply visit Ninja Casino and count the number of popular Egyptian-themed slot games there are. Rich Wilde and the Book of Dead also calls to Indiana Jones fans as they encounter Horus, Osiris, and Anubis in their search for coveted Book of Dead symbols. On that note, it's interesting to see what attracted backers to successful Kickstarter projects.
Following the 2015 smash hit of a debut for ROCKFISH Games, the independent studio returns with the sequel. Judging by their exciting open-world plans and collaboration with the likes of Joshua Rubin (Destiny, Assassin's Creed II, The Walking Dead), the funding goal of approximately $493,000 is expected to be reached, if not exceeded, by November 4th. In addition to traversing the depths of space, players will now be able to develop their ships in classic RPG fashion, while being immersed in a compelling storyline, an expansion of the title's predecessor. Fun fact: if you pledge $110 you get to name an NPC, among other fantastic perks.
ArtPlay's Metroidvania creation, led by Koji Igarashi, once the producer of the Castlevania series, was only released a few months ago – June 18th – and audiences can't stop praising it. Kickstarter managed to accumulate over $5.5 billion for the project, which has already achieved a 7.8 user score on Metacritic. This is owed to the action-adventure subgenre's engaging RPG and exploration elements, including a leveling system that involves gathering experience, powerful items, and materials to create even greater weapons. All these are needed to defeat enemies of increasing difficulty and unlock sections of a demon-infested castle on your way to unraveling a story of curses and friendship.
The spiritual successor to Planescape; Torment was developed by inXile Entertainment and released in 2017 with the substantial backing of $5 million from Kickstarter, the Guardian reports. As a work of love for the classic D&D video games, like Baldur's Gate and Icewind Dale, it's not surprising that fans of the genre and Planescape, in particular, gave it their full support. The result was an enthralling and immensely replayable sci-fi RPG with a focus on dialogue and lore rather than combat. Every action, good or bad, successful or failed, affects your progress and outcome, which can be controlled better, to a degree, by recruiting companions and using ciphers that boost different skills. Explore the Last Castoff's forgotten past and richly detailed multidimensional world.
This series is another highly imaginative contribution to the much-loved D&D RPG genre. Larian Studios earned $2 million through Kickstarter for the sequel to the original – also crowdfunded – Divinity game. The new installment, released for Xbox One and PlayStation 4 in 2018, is set in the same world of monsters and Sourcerers but centuries later and involving a far more complex design. From the graphics and leveling system to the plot, narration, and characters, Larian tuned this game to perfection so each playthrough can feel like a completely new experience, determined by your choices, origin, observation and curiosity. Exploring every single bit of the game that draws your eye is encouraged for maximum engagement.
Kickstarter has helped produce hit upon hit for the video game industry and beyond. Returning to the question of why these specific projects did so well in the crowdfunding stage, three factors stand out. Popular genres like sci-fi, fantasy, and RPG don't need much to attract fans. Then there's a clear passion for originality and quality detected in each of these developers. Finally, all the titles stem from previous hits or styles that defined generations of gamers.
Love and effort. These are the key ingredients to a great video game design.
Most Recent Trailers for EVERSPACE 2
Latest EVERSPACE 2 News & Rumors
The Kickstarter campaign for EVERSPACE 2, the new open-world space shooter from independent Hamburg-based developer ROCKFISH Games, started today with a base funding goal of...
Rate This Article
Average Score: 4




Votes: 4