Call Of Duty moves to top of EMEAA charts
Published: Monday, November 25, 2019Tagged: Gaming, Xbox One

As expected the new release of Call of Duty has been a great success both in terms of digital and retail sales. Call of Duty: Modern Warfare is the 16th instalment in the Call of Duty series and again has been developed by Infinity Ward and published by Activision. As expected it has already received high praise from gamers and is set to be another major success moving forward for the leading gaming franchise.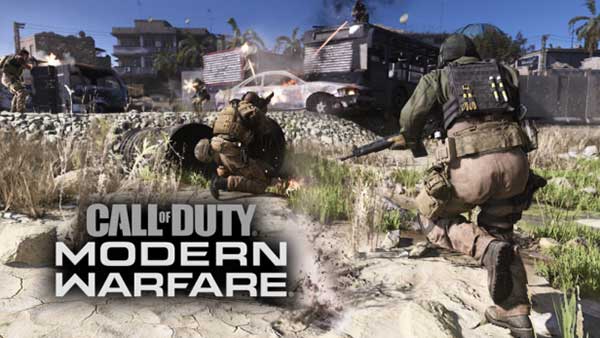 This is little surprise as prior to the start of 2019, much of the talk was on this new release, which is always hugely popular for online players. It has now already become the best-selling game across the combined 43 countries it was released in, surpassing EA's hugely popular FIFA 20. The success is likely to mean that Call of Duty: Modern Warfare finishes the year as the most popular game of 2019 for Xbox gamers. This is something many punters thought would be the case, and prior to the year supported it to do so at bet-wv.com. It appears they could now be cashing in.
#ModernWarfare is coming. Prepare for launch.

Keep it locked to this thread and take a look back at anything you may have missed, starting with the Reveal Trailer. pic.twitter.com/C8CUg5tRPY

— Call of Duty (@CallofDuty) October 11, 2019
FIFA 20 is another game that has proven hugely popular following its release in September. It remains the leading game in the sports genre and was again published by Electronic arts as part of the FIFA series. FIFA 20 was also the 27th instalment of its series and featured Real Madrid's new signing Eden Hazard as the new cover on the regular edition. Liverpool's Virgil van Dijk was then used as the cover for the champions edition following the sides victory in the Champions league last season.
Gears 5 has been another hugely anticipated release that is all but set to be a major success, following its initial release in September. This third person shooter is another hugely popular series for Xbox gamers, with this game being the sixth instalment of the Gears of War series. Also, this is only the second of the games not to be developed by Epic games, as this has now moved over to The Coalition. Gears 5 is all but set to sit amongst the previously mentioned Call of Duty and FIFA games come the end of the year in terms of sales.
We're about to drop the biggest Gears EVER. Get ready for #Gears5.

Start playing Sept. 5th at 9pm local time with Xbox Game Pass Ultimate and Gears 5: Ultimate Edition Early Access. pic.twitter.com/TG3klOF79e

— Gears of War (@GearsofWar) September 4, 2019
Other releases that have been a great success this year include the likes of MediEvil, WWE 2k20, The Outer Worlds and Grand Theft Auto V.
Call of Duty: Modern Warfare Achievements
Most Recent Trailers for Call of Duty: Modern Warfare
Latest Call of Duty: Modern Warfare News & Rumors
Call of Duty: Warzone, is now available free for everyone on Xbox One, PS4 and PC! Drop in, armor up, loot for rewards, and battle your way to the top. Did we mention it's...

Looking for last-minute holiday gifts? Xbox has you covered with incredible deals on Xbox One consoles, Xbox Game Pass Ultimate memberships, Xbox Game Studios titles and more...

The Call of Duty series has enjoyed widescale success following the release of its first title back in October 2003. Having gone through developer changes over the years, the...