Exciting upcoming video game releases for 2020
Published: Tuesday, December 17, 2019Tagged: Gaming, Xbox One

2019 was another successful year for games, with a number of impressive releases. This includes the likes of Resident Evil 2, FIFA 20, Gears 5, Tom Clancy's The Division 2 and of course Call of Duty: Modern Warfare. The latter as expected was a major success and has already gathered positive reviews. This was no surprise, as it was supported for success from many punters using the bingo-promo.codes offers, as there was markets available at the start of the year. The game has also picked up numerous awards including for the Best online multiplayer at the Game Critics awards. Also for the Original score video game at the Hollywood Music in Media awards.
2020 is already now setting up to be a similar year that includes a number of anticipated releases for gamers.
The first of these is Tom Clancy's Rainbow Six Quarantine. This will be a squad based tactical shooter and is set to be the 14th instalment in the hugely impressive Tom Clancy franchise. The game itself is set several years in the future, with a team looking to fight off an increasing threat from technological parasites. It will also see the return of the gameplay mechanics of Tom Clancy's Rainbow Six Siege. The exact date of release has yet to be confirmed but it has already been delayed from Ubisoft until the fiscal year of 2020/21.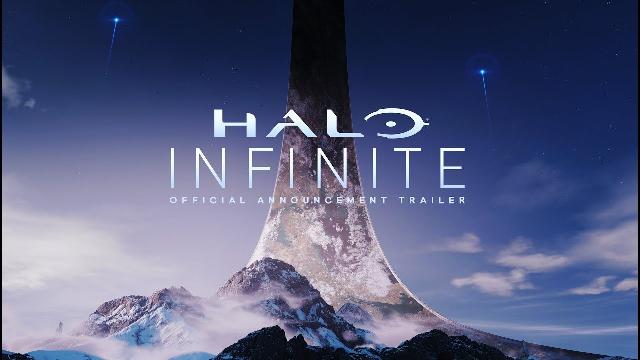 Another very exciting release for 2020 is Halo Infinite. This first person shooter is being developed by 343 Industries and will be the sixth main entry of the hugely successful Halo series. The storyline will continue from Halo 5: Guardians of the Master Chief, which will be the final chapter of the 'Reclaimer Saga'. The exact date of release has yet to be confirmed but it will be in 2020.
If you haven't seen the #HaloInfiniteTrailer yet, here it is! #Austin-- What do you think? Love it? Not impressed? #AustinGamers, what's your thoughts! https://t.co/4A3CoeoWSY

— PlayLiveBarton (@PlayLiveBarton) 16 July 2019
Dying Light 2 is another game that is set to be released in 2020 that is expected to be a success amongst gamers. It is being developed by Techland and is a survival horror action role playing game. It will be available across the usual platforms and is the sequel to 2015's Dying Light. The storyline begins 15 years following the previous one and stars a new protagonist known as Aiden Caldwell. His job is defend the city, which is four times the size from the first release. Zombie games are usually a huge hit, so this is another which is gathering much anticipation ahead of next year.
Dying Light 2 is expected to be released sometime in Spring of 2020 for Xbox One, PlayStation 4, and PC.
Sustainable Swedish publisher Kinda Brave, announced that it is working closely in partnership with three development studios Ember Trail, Dinomite Games and TIC TEK TOE. ...

Fortnite is a free battle royal game. It is considered the founding father of games in this category. Everyone spawns unfurnished on an island, collecting weapons and healing...

Refurbished Xbox Series X consoles are now available on the Microsoft Store in the United States, Canada, UK, France, and Germany. Pickup a Xbox Series X (Certified...
Average Score: 2.8



Votes: 5