Best Casino Games on Xbox
Published: Monday, June 08, 2020Tagged: Gaming

There are some great casino games on Xbox for hours of addictive fun. The best part is that they don't require you to gamble real money, so it's a risk-free way to experience the excitement of a real casino! They offer imaginative characters and avatars engaged in interesting storylines that will keep you hooked. Even though you're not actually winning or losing anything, it's undoubtedly thrilling. Plus, perhaps it's a fun way to build your skills and try out some strategies before you venture into real-life casinos or online gambling games that use actual cash.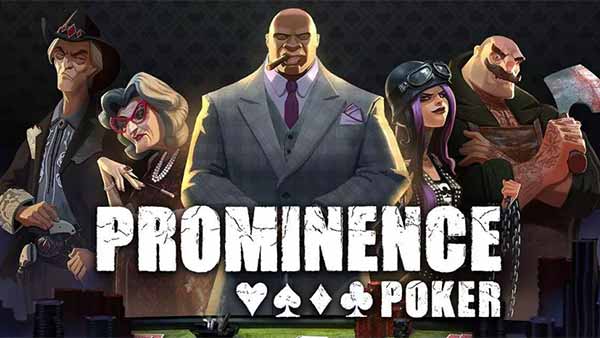 Top Casino Games for Xbox
From skin gambling in Counter Strike to spending your ingame cash in a Grand Theft Auto V casino, many modern games incorporate gambling into their storylines and mechanics. We live in a connected world, and Xbox One offers casino-themed games you can play with your friends all over the world! Ready to sling some cards, test your luck, and take some metaphoric chances? Here are some of the best Xbox casino games you've got to try.
The Four Kings Casino & Slots
By far one of the leading casino games on Xbox, The Four Kings Casino & Slots gained a huge fan base since its 2015 release, ensuring continuous updates and improvements. The game offers a whole range of gambling options, from slot machines to poker, blackjack, roulette, and more. This sets it apart from the other options which are stand-alone casino games. Four Kings lets you customize your avatar and enjoy engaging gameplay with players from across the world for endless fun!
Of course, there's no real money involved. So if you're a serious gambler and want a more realistic experience, you will have to go to online casinos where you can play slots for real money. Moreover, those will give you access to hundreds of casino games at once, so you can play on-the-go from your computer or mobile device rather than on Xbox.
Pure Hold'Em
If you're a poker fan, you'll enjoy this game by VooFoo Studios. You can play with up to eight players, and it supports online multiplayer mode, allowing you to engage in real-time with your friends or against strangers.
Pure Hold'Em draws high traffic and has a storyline format that makes you work your way from a basic casino floor to a hotshot suite in a VIP penthouse. It's definitely challenging and calls for some serious strategy.
There are several customizable settings and add-ons, such as different designs for card decks and chips. The visuals are appealing, and you won't notice where the hours fly away.
Super Blackjack Battle II Turbo
This one's a blackjack tournament that features 12 characters resembling those from Street Fighter. The tables are set in casinos around the world, which is pretty interesting. The experience is further enhanced by the impressive classic graphics resembling the golden era of arcade machines and intense music for each stage of the game.
The most popular mode of gameplay in Super Blackjack Battle is the single-player combat. You have to choose a fighter and make your way through a variety of rounds. Finally, the player left with the biggest chip stack after the final round will win.
Prominence Poker
Another one for poker fans, this Xbox game is set in a dark world of gangsters and conmen. It's a nod to poker's origins in a way, as it was first played in murky underworld environments before it became mainstream.
There's a 3D character creator that allows you to design your avatar with different features and outfits. The gameplay occurs in secret rooms with shady-looking characters to match. The attention to detail with the graphics and sound is commendable.
Prominence Poker's storyline involves facing off against different factions, which leads to an ultimate showdown with a spooky character called The Mayor. You can choose to play solo, but the multiplayer format makes things more fun. Created by 505 Studios, Prominence Poker is free to download, but you can purchase add-ons like more chips and gameplay boosters.
Game On
There's limited variety when it comes to casino games on Xbox. Plus, the fact that no real money is involved makes them monotonous after a while. Nonetheless, Xbox is still a good place to go for some harmless fun with zero risks involved. On the other hand, online casinos are becoming more and more popular, offering more options and more adrenaline for those who are serious about gambling games.
Alientrap (@AlientrapGames) and Whitethorn Games announced today that their crafting adventure game Wytchwood launches December 9th for $19.99 on Xbox, PlayStation, Nintendo...

Team17 (@Team17) unleashed a torrent of information for new and existing titles during its 'Team17 Presents' showreel at the 2021 Golden Joystick Awards. From action...

Team17 and OverBorder Studio announced that their punishing action RPG Thymesia will be launching on Xbox Series X|S and PlayStation 5, and PC in 2022.Set in a hauntingly...