Three best video game stories ever
Published: Monday, August 17, 2020Tagged: Gaming, Xbox One, Xbox Store

Nothing can provide you with an engrossing experience than a game with a great story. Such games are great for fun and entertainment just like PA iLottery gaming online portal that have many new games introduced by Scientific Games and Pennsylvania. So players can use PA lottery bonus code that requires you to follow some very simple and easy steps to enjoy it, then the experience becomes simply outstanding & entertaining.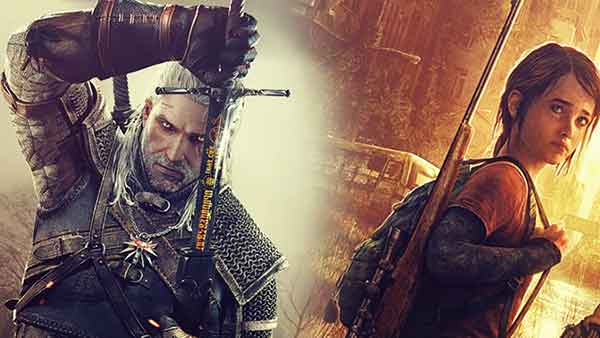 1-Her Story
Her Story, which was written and directed by Sam Barlow, was released in June 2015 and it received huge praise and accolades from everyone. It is obvious from the start of the game that Her Story is about discovering the identity of a killer. However, as you proceed in the game, you realize that there is more than just solving a murder mystery.
The amazing feature of the game is that it tells its story through player choice, but those decisions are more than just selecting options on a dialogue wheel. Each player experiences the plot of the game differently. This is because the game comprises of short videos that you access by searching keywords in a database. Depending on the questions you ask, you could come up with different holes in the claims provided by the suspect. That instructs you towards your next search, and so every person chooses a different path to reach the truth.
Her Story sold over 100,000 copies. It also received very good ratings by the critics, while it garnered several accolades too.
2-The Witcher 3: Wild Hunt
In The Witcher 3: Wild Hunt, the protagonist Geralt of Rivia is looking for Ciri, his missing adopted daughter who has sparked the malevolent interest of the Hunt.
This amazing game has taken its inspirations from Eastern Europe, and that's why it has a very different feel to it than the average fantasy role-playing game. The characters in the game are very fascinating plus the interaction between these characters has great nuance.
The plot of the game is outstanding and they have done a really good job in its execution. Contrary to the majority of games that only have good or bad ethical rules, Witcher 3: Wild Hunt does not hesitate to explore the morally murky areas.
3-The Last of Us
The Last of Us can be greatly praised for its reality. Unlike most games, it is not about a hero who faces great challenges to achieve a great mission. It does not categorize characters as either good guys or bad guys. Instead, it has done a very good job to reflect reality. The protagonist of the game Joel is not a hero figure and neither are his friends. They are all just a bunch of people who are only concerned with surviving a broken world. However, you will like these people greatly by the end of the game.
The Witcher 3: Wild Hunt Achievements
Most Recent Trailers for The Witcher 3: Wild Hunt
Latest The Witcher 3: Wild Hunt News & Rumors
With the recent release of the Witcher Netflix season, there has been a new wave of fans bought to the franchise that may not have been aware of the video games. This is...

Microsoft has announced that four additional games are coming to Xbox Game Pass (@XboxGamePass) in December.Let's take a look at the list of Xbox One games coming and...

CD Projekt Red Studios' "The Witcher 3: Wild Hunt", the third and final game in the Witcher series, is now available on Xbox One, PS4, PC and MAC.The Witcher 3: Wild Hunt is...
Rate This Article
Average Score: 4




Votes: 1