LAST OASIS is Coming to Xbox Series X|S & Xbox One with Cross-Platform Play in Q1 2021
Published: Wednesday, November 18, 2020Tagged: Gaming, ID@Xbox, Xbox One, Xbox One X, Xbox Series X|S

Donkey Crew confirmed today that their Nomadic Survival MMO Last Oasis (@OasisNomad) will be launching in Q1 2021 on Xbox Series X|S and Xbox One with full cross-play support with PC.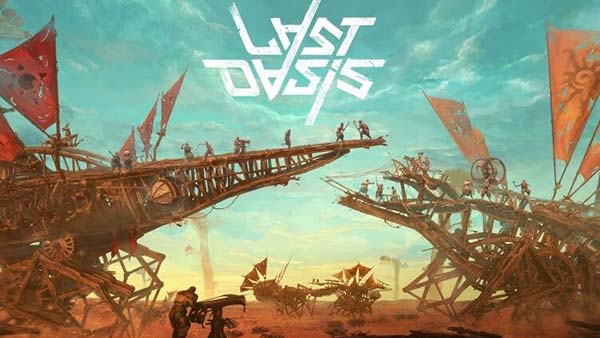 Having already amassed a large player base and thousands of positive Steam user reviews since its launch into Steam Early Access earlier this year, Donkey Crew look forward to welcoming Xbox players into the growing Last Oasis community in 2021. The critically-acclaimed Sandbox Survival is being fully optimised for Xbox One and Xbox Series X|S. Updates on all platforms will also be synchronised, moving forward, so there's plenty for Xbox fans to look forward to.
Donkey Crew has also revealed today that Season 2 will begin in Last Oasis this Sunday November 22. All the latest features have been tested rigorously by the Last Oasis community via the game's Beta Branch on Steam and have been greeted with rave user reviews. The introduction of Season 2 will also involve a full server wipe.
Last Oasis is set on a devolved, post-apocalyptic future Earth. A cataclysmic event has halted the planet's rotation, splitting it into two extreme and deadly environments. Only a narrow region between the burning and freezing halves of the planet can support life. The last human survivors must outrun the scorching Sun to survive in a massive Open World.
In order to keep moving, the remnants of humanity have built nomadic machines, and a walking city called the Flotilla. Nomads traverse the world on Walkers: wooden, wind-powered land ships, inspired by Theo Jansen's amazing strandbeests, that can be adapted for travel, transportation, harvesting, and combat. The remnants of humanity survive only by sending unwilling Nomads into the passing oases to face warring clans and gather the necessary resources to keep moving. Not many return alive.
Xbox players can join the Last Oasis community now by following @OasisNomad on Twitter. They are also encouraged to join fellow Nomads on the official Last Oasis Discord channel for regular development updates.
For all things Xbox, follow @XONEHQ on Twitter, like us on Facebook, subscribe to us on YouTube, install the free Xbox app for android, and stay tuned for more of the best new and upcoming Xbox games for 2020, 2021, screenshots, news & rumors, Xbox achievements, and Video Game Trailers.
Most Recent Trailers for Last Oasis
Latest Last Oasis News & Rumors
Independent developer Donkey Crew announced that 'LOverhaul', the latest update for open-world survival MMO Last Oasis, is available today on Xbox One consoles via Xbox...

Independent development studio, Donkey Crew, has confirmed that Last Oasis is available to download now on the Xbox Games Store via the Xbox Game Preview program priced at...
Rate This Article
Average Score: 4.54





Votes: 11