Betting on Xbox Live Games
Published: Monday, January 25, 2021Tagged: Gaming,

Xbox is one of the popular gaming brands that managed to draw levels with other gaming giants in the industry. With a collection of exquisite games and consoles, Xbox has earned the trust and loyalty of gamers. There are currently five video game consoles under the Microsoft brand with an online service, Xbox Live, released in November 2002.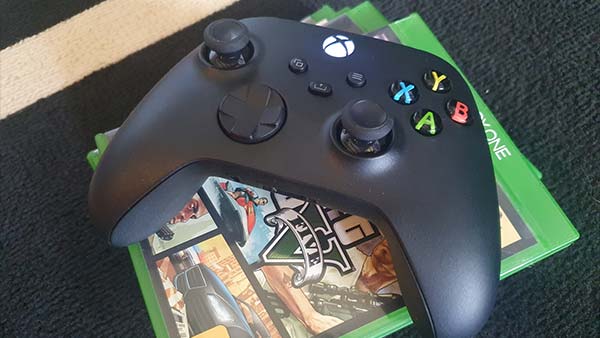 Aside from the fun you derive from playing your favorite games, Xbox Live games also allow you to earn cash. Players and gamblers alike engage in Xbox betting to make some money to pay for upcoming games and consoles.
No matter the gaming genre you love, you can always find them by betting on Xbox Live games. And because of this, betting on the Xbox Live platform has become a popular activity for players worldwide.
Xbox Live
Xbox Live, Microsoft's online multiplayer gaming service, has been in existence for 19 years after the first Xbox system was launched. Many experts believe that the Xbox Live played a crucial role in the success of online gaming.
Since its early stages, Xbox Live has been that service that allows individuals to watch movies, share photos, and listen to music on different consoles and platforms like the Nintendo Switch. In simple terms, Xbox Live gives its players access to voice chat and multiplayer matchmaking, services that are gradually becoming a must-have by all gamers.
To gain most of Xbox Live's restricted features like online gaming, you will need to pay for their subscription-based service known as Xbox Live Gold.
How Does Betting on Xbox Live Games Work?
Players will need to get into a tournament if they would like to engage in Xbox betting.
Like any other gambling game, Xbox betting begins when a player enters a tournament after getting a buy-in. Here, the number of players participating influences the prize pool. The number of players each match will have depends on the game. A game typically consists of two players, while others may have four or more players.
Once the event finalizes, the parties/players involved have to verify their winnings by agreeing on who won. The winner(s) can receive his or her winnings from the betting site after verification. Despite the whole process left in the hands of the players, the winner(s) will never go without their winnings, no matter the case.
The Sports Betting Fad on Xbox Live
Xbox live owners are using their internet browser to access sports betting sites to log on and place bets, watch the live streams, and get live sports updates. In-play betting is all part of the fun, while players can also get free bets just for signing up and bonus bets when they make their 1st deposit. Check out the freebets.com betting guide where you will find a series of online sports bet brands offering free bets on markets such as football and the Cheltenham Festival!
Best Xbox Live Games
After understanding the process of Xbox Live betting, perhaps the next step is to discover the best games that are worthy. Below are some of the suggested Xbox Live games to play:
Halo (Halo may not be as popular as other eSports, but it is still a crowd favorite currently with its latest sequel, Halo 5.)
Call of Duty: Black Ops
Forza Horizon
FIFA 21
Forza Motorsport
Effect on the eSports Betting Industry
Not long ago, eSports betting was an activity not worth considering by many since competitive video gaming back then didn't have enough popularity to offer betting opportunities. But with the immense growth of eSports today, Xbox Live betting has gotten the interest of many bookmakers. These bookmakers now take advantage of Xbox Live betting by providing betting lines on well-known games and their tournaments.
In competitions, both professional players and eSports organizers prefer to make use of Xbox and PC games. Why? Because they offer continuance. These games do not need pro players to relearn weapon mastery or new maps with each sequel. An aspect that has proven positive to eSports tournaments and its betting industry.
The September 2021 Xbox (@Xbox) Update includes new ways to access games on Windows PCs via the Xbox app, Play Later discovery, updated Microsoft Edge, and more. See the full...

With the launch of their first publishing project, BPM: Bullets Per Minute on Xbox One and PS4 just around the corner, Playtonic Friends decided the time was right to lift...

PLAYISM (@playismEN), one of Japan's oldest indie game publisher, renowned for some of the most anticipated upcoming titles and popular recent releases including Bright...