Can The Xbox Series X WIn Microsoft The Next-Gen Battle?
Published: Tuesday, January 26, 2021Tagged: Gaming,

With the launch of both the Xbox Series X and PlayStation 5, the ninth generation of console gaming is now upon us. Sony, thanks to their no-nonsense marketing and better pricing were able to win both the sixth and the eighth generations with the PlayStation 2 and 4 respectively, but the new ninth-generation might just signal Microsoft's return to the big time after a generation out.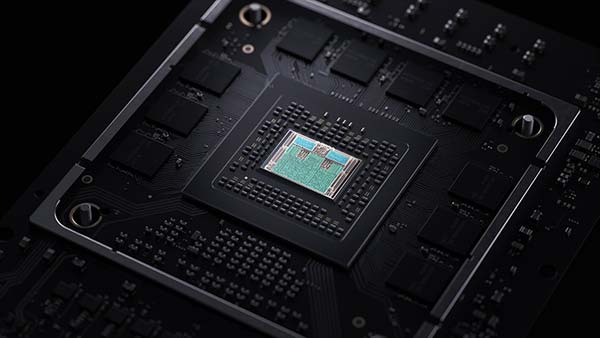 When it comes to raw power and performance, the Series X beats off the PlayStation 5 by quite some margin. Whilst both consoles feature eight-core AMD Zen 2 chipsets, the Series X's processor has a higher clock speed at 3.8 GHz compared to the PS5's 3.5 GHz. What's more, Microsoft's new console also features beefier graphics than its Japanese competitor with 12 teraflops of power compared to Sony's 10.3. The Americans also hold power when it comes to storage space with the Series X packing a 1TB NVMe SSD, giving it over ten percent more storage in comparison to the PS5's 825GB option.
Such numbers are all well and good and even though the Series X features beefier graphics and a faster processor, the end result is still the same. Both consoles can broadcast at up to 8K resolution and offer 120Hz gameplay, so, even though Microsoft have gone the extra mile, to most, there's no real tangible benefit to a 0.3 GHz higher clock speed, or 1.7 teraflop difference in performance. It's not like the Series X features any more RAM either, as both consoles have 16GB of ultra-speedy DDR6 memory.
The problem that Microsoft look to have alleviated with the release of the Series X is a major change in their marketing message. The old Xbox One was marketed specifically as an all-in-one media centre, as the Xbox 360 was in its later life, especially with the failed experiment that was Zune. For the Series X, however, they've completely changed their tune. The previously vague 'Jump Ahead' for the Xbox One has been replaced with the snappier 'Power Your Dreams' that completely sums up what the Series X is: a mighty powerful games console.
However, it could be said that Microsoft may have been right to market the Xbox One as an all-in-one media centre, as the world around them since the launch of the last-gen console back in 2013 has changed drastically. On-demand libraries for media such as Netflix have become the norm as discs look set to disappear in the next few years; this increasing digitization, and the move to all-in-one suites, has extended to all corners of the digital world. As an example, websites such as online casinos have been major proponents of the shift online by providing a myriad of games from traditional roulette and card games to a sizeable quantity of slot games. It is a testament to the popularity of online casinos that comparison sites such as bonus.ca exist. The industry has become so popular, that such sites are required to collate different providers and utilize their expertise to compare with experts and provide fair reviews as to what the best sites are.
Providing that Microsoft can get their marketing and selection of games right, then the Series X does look to be a big winner for the Americans. People care a lot about numbers and they've certainly got the upper hand on Sony when it comes to that. What's more, with the capabilities of the Series X combined with the fact it's also a little bit smaller, then it might just win the next-gen battle.
When we think of Xbox games, our minds will often jump to something flashy with loads of explosions and action. Games like Battlefield and Halo will always keep your team on...

For years, FIFA has been criticized for ignoring its career mode. Yes, there are plenty of FIFA players young and old that prefer not to play against others online and would...

Publisher Untold Tales alongside developer Demagog Studi announced today that Golf Club: Wasteland, a brand new puzzle platformer set on a post-apocalypse Earth-turned golf...