Why You Should Be Excited About 'Back 4 Blood'
Published: Monday, March 01, 2021Tagged: Gaming,

'Back 4 Blood' is a first-person co-op survival game that is being created by Turtle Rock and is scheduled to be released in June 2021 barring any setbacks. The game has been hyped up quite a bit and people are already starting to countdown until it releases. If you have never heard of the game, you might be a little confused about what it is exactly and what you should look forward to. Here is why you should be excited about 'Back 4 Blood'.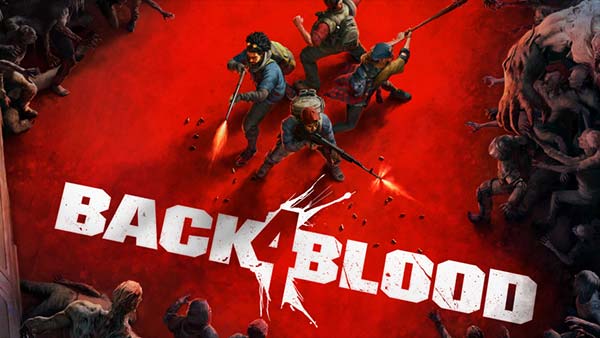 A Spiritual Successor to Left 4 Dead
The Left 4 Dead franchise was a huge hit for Valve with it releasing two games that were extremely popular. Despite the popularity and demand for a third game, Valve never created a third game, leaving many people hoping for something new. What many people don't realize is that Turtle Rock helped to create the original Left 4 Dead series and therefore are taking a ton of those ideas and plugging them into 'Back 4 Blood'. The gaming enthusiasts behind gramno are heralding 'Back 4 Blood' as a potential game-changer in 2021 and videos of the gameplay have been simply stunning. With a ton of streamers hopping on board and playing the game when alpha and beta weekends are available, there are a lot of different opportunities for you to watch the game and see what it has to offer. As a spiritual successor to Left 4 Dead, 'Back 4 Blood' is set to shake the gaming world once again.
Bringing Zombies Back to Their Glory
The zombie genre was popular many years ago, but oversaturation on the market along with many bad games quickly ruined zombies. People are looking for a new game to get their fix shooting zombies, but alas nothing has come along. If you are looking for a crisp and fun zombie experience, 'Back 4 Blood' is the game for you. Games like World War Z weren't bad, but it wasn't quite the zombie experience people were hoping for. If 'Back 4 Blood' turns out to be anything like it is being hyped as it will help to put the zombie genre back on top of the gaming world.
A Focus On Co-op
The final reason you should be excited about 'Back 4 Blood' is because of the co-operative gameplay. Just like Left 4 Dead, 'Back 4 Blood' shines when you are playing with a group of 3 other friends. The situations in the game call for teamwork and venturing off alone will quickly result in your demise. The game also comes with many different difficulty settings meaning you can make it a truly tough experience if you and your friends are good at survival games. There is endless amounts of fun and experiences to be had with the online co-op 'Back 4 Blood' thrives on.
These are all reasons why you should definitely look to get your hands on this game. If you are a fan of first-person shooters, this should be one of the top games on your list in 2021. Hopefully, the hype doesn't disappoint and this game ends up being exactly like what it looks like. What are you most excited about with 'Back 4 Blood'?
In August 2020, Microsoft announced that they had "no plans" to discontinue their long-standing Xbox Live Gold service, as per IGN. Such speculation emerged after the...

Wardens Rising, a PvE co-op action that has us defending bases against gargantuan assaults, MOBA-style, is heading to Xbox Series X|S, PlayStation 5 and PC.In Wardens Rising...

Indie developer and publisher Eastasiasoft Limited revealed a new video today showcasing a wide variety of titles scheduled for release in April and May 2021 across Xbox One,...