What Are The Best NBA Games for Xbox?
Published: Thursday, March 25, 2021Tagged: Gaming, Xbox One,

When it comes to sports games, NBA 2K games rank on the fourth best-selling sports games of all time with more than 90 million copies sold worldwide. When it comes to 2K NBA games each year, they are progressing with their mechanics, and even AI features that make the game more realistic.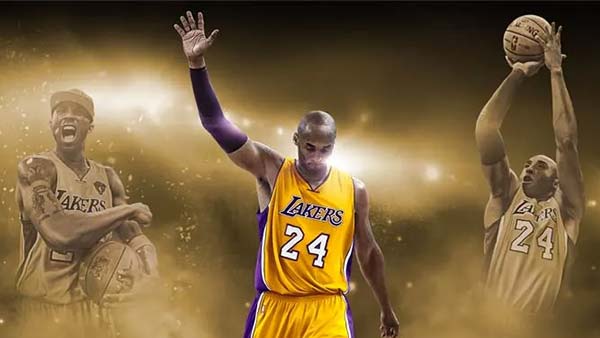 However, over the years they've made some incredible games that are still very fun to play even at today's standards. Obviously, newer games come with better graphics and more realistic gameplay, but in today's article, we will focus on which NBA games are most interesting to play on Xbox.
NBA 2K14
Surprisingly, we start our best NBA games list with a game that is more than 6 years old. NBA 2K14 is still one of the fan's favorite games of all time. Most people claim that this game is still one of the best sports games when it comes to realism and tone.
The best thing about NBA 2K14 is the gameplay and it is what brings players back to this game. Other than that, the game is pretty terrible for today's standards. For example, the graphics are much worse compared to 2K21 and the NPC's are essentially voiceless.
Even though we are talking about an old game, there are plenty of interesting game modes from 2v2 half-court matches to full 5v5 games.
NBA 2K16
When it comes to creating realistic games, game developers struggle to combine mechanics and AI. Thankfully, NBA 2K16 seems to have the perfect balance when it comes to controls that are finely tuned and an impressive AI to come along.
At first glance, the controls might look complicated and it will take you a couple of tries until you get the hang of them, but after that, you'll appreciate the effort.
This game also features a career mode, a return of the MyGM mode, and a professional NBA career.
NBA 2K17
The game developers made a big leap from 2K16 to 2K17 when it comes to AI. This game has a more strategic approach and advanced mechanics when it comes to ball physics. Additionally, there are a lot of strategies and planning that you need to do before facing a team, which will give you an in-game advantage.
Unfortunately, this game could have been higher on our list but the career mode doesn't offer very much. You can still buff the stats on your player by going to the gym or completing mini-games, and yet somehow still feels like there's something missing.
NBA Live 18
There are constant debates on which game lands on top NBA Live or NBA 2K every year. Some players think that the live series feel a bit more arcade-style gameplay, with not much realism, but yet very fun to play.
When it comes to NBA Live 18, the controls feel much simpler than any other NBA 2K game and you can pick up on them quickly. The AI is not the best, but still decent at providing some challenges in various game exhibition matches.
There are additional modes like the standard career and franchise ownership simulator, but there is another more important feature. NBA Live 18 was the game that gave players the ability to play WNBA teams. Additionally, it was the first game to make this feature accessible along with an all-star lineup.
It is worth mentioning that WNBA teams are limited to local gameplay only, which is not a big deal. The biggest drawback comes from the lack of match types when it comes to online play. If you want to play NBA Live 18 online your only option is to play ranked games, which can be frustrating especially if you want to play casually.
With that said, this game revolutionized the NBA competition, just because many players choose to play professionally and some websites even allowed betting on online matches.
Final Words
These are some of the best NBA games for Xbox and as we can see from the list, it seems like the game developers make a worse game as the years progress. Nonetheless, but NBA Live and NBA 2K are important games in their niche and basketball fans are always eager to get the new yearly version.
Just like the latest NBA trade rumors and news, the rumors relating the innovations in the franchises always create headlines and pump up trending hashtags on social media.
As we mentioned before, NBA games nowadays are much more realistic than before, but the feel of the gameplay was better for these games from the past.
Planet Zoo takes players on an exciting African adventure today with the launch of its latest expansion on Steam for PC! Inspired by Africa's diverse cultures and rich...

The world of esports has been growing exponentially over the years, with more and more players, teams and games being added almost on a monthly basis. Considering the...

Gunzilla Games has welcomed Neill Blomkamp, an Oscar-nominated screenwriter, director and producer of numerous critically acclaimed movie productions, including the science...
Average Score: 4




Votes: 1