Have Microsoft Made a Mistake in Not Discontinuing Xbox Live Gold?
Published: Tuesday, April 13, 2021Tagged: Gaming, Xbox Live,

In August 2020, Microsoft announced that they had "no plans" to discontinue their long-standing Xbox Live Gold service, as per IGN. Such speculation emerged after the Xbox creators ended the option to purchase a 12-month subscription. Since then, the multinational technology company has come under scrutiny regarding their premium online service. While the program undoubtedly possesses numerous perks, increasing numbers of gamers have become disillusioned with Xbox Live Gold. Because of that, let's consider if Microsoft should have scrapped the service.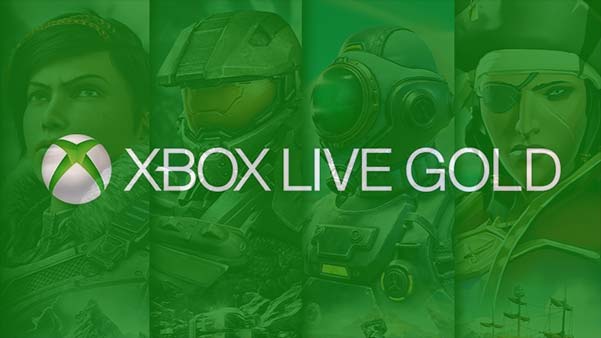 Central to Future Operations
Following their decision to retain the service, Microsoft stated that Xbox Live Gold will "continue to be" an integral part of the Xbox gaming experience in the future, according to The Verge. Before discontinuing the 12-month option, the company charged $59.99 a year for online gaming, two free games each month, and discounts on selected titles. Now, however, the Microsoft store states that players can only buy a one or three-month subscription. The three-month option, which represents better value for money, costs around $100 for full-year coverage.
Oddly, Xbox's creators appear to be embracing a free-to-play approach, which raises further questions concerning their insistence on retaining Xbox Live Gold. Halo Infinite will hit the shelves later this year, and reports suggest that its multiplayer feature will be available without charge. For the franchise, this enables the shooter to attract new players and expand their existing audience base. Concerning Microsoft, however, it leaves gamers questioning Live Gold's integrity as developers are now targeting free-to-play gaming.
Is It a User-Friendly Service?
In defense of Xbox Live Gold, the service itself isn't bad. Nowadays, PlayStation players also have to pay a yearly subscription fee to play online, and Sony's PlayStation Plus program is much the same as Live Gold. Regarding value for money, the average price for an Xbox One game was $66.61 in 2020, as per TechRaptor. With Xbox Live Gold, players receive 24 free games a year for $100. If these titles were individually bought, the cost would be significantly higher. On paper, that's a gamer-friendly return. However, the company hasn't considered that users typically play one game or a set genre. As such, free titles may not even be played, making the offer somewhat lackluster.
Although the service is at the core of Xbox's operations, Microsoft may have to alter the approach to reconnect with gamers. In the future, perhaps a casino-inspired strategy would prove fruitful. Much like the well-known gaming brand, Casushi has a wide-ranging library of games. To incentivize gamer participation, the platform offers a 100 percent welcome bonus and 100 free spins to use across popular games, such as Lightning Joker and Tropical Wilds. Instead of pre-selecting a limited number of titles, Fruit Kings uses promotions to encourage users to step out of their gaming comfort zones.
A Concept with Promise but Improvements are Needed
For years, Xbox Live Gold has been central to Microsoft's gaming offerings. However, the manner in which the service is marketed seems a little outdated relative to modern-day gaming habits. The concept's foundations show undeniable promise, but Live Gold's full potential is yet to be unlocked, and that's something that Microsoft will need to address.
The September 2021 Xbox (@Xbox) Update includes new ways to access games on Windows PCs via the Xbox app, Play Later discovery, updated Microsoft Edge, and more. See the full...

With the launch of their first publishing project, BPM: Bullets Per Minute on Xbox One and PS4 just around the corner, Playtonic Friends decided the time was right to lift...

PLAYISM (@playismEN), one of Japan's oldest indie game publisher, renowned for some of the most anticipated upcoming titles and popular recent releases including Bright...