Turtle Beach Introduces New Elite 800X 100% Wireless Gaming DTS Headphones
Published: Tuesday, January 06, 2015Tagged: Xbox Accessories, Gaming, Xbox Hardware, Xbox One

Turtle Beach announced today that they will be showcasing their newest gaming headsets for Xbox One, including the Elite 800X, XO SEVEN Pro, and XO FOUR Stealth, at this years CES from January 6 to 9.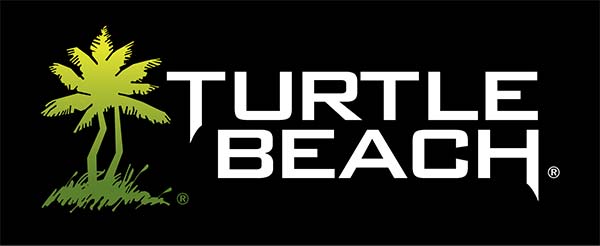 100% Wireless Gaming Headsets for Xbox One
In November 2014, Turtle Beach introduced the
Stealth 500X
, the first 100% wireless headset for the Xbox One. The Stealth 500X is also the first and only headset for the Xbox One with DTS Headphone:X 7.1 channel surround sound. These unique features helped make the Stealth 500X the best-selling headset SKU in the $200 price tier for the month of November in the U.S. when measured by both units and dollars, according to sales tracking data reported by The NPD Group, Inc.
Turtle Beach is following up on that first-to-market success with a new wireless headset that will set a new standard of performance for the Xbox One: the
Elite 800X
. The
Elite 800X
brings several more firsts to Xbox One gaming, including active noise cancellation and invisible, boom-free microphones. It also packs DTS 7.1 channel surround sound, customisable presets, a magnetic charging stand and swappable speaker plates into the equation - adding up to the most advanced wireless headset ever made for the Xbox console. As an added bonus, the purchase of an Elite 800X comes with the option to enroll in the Turtle Beach Elite Membership Program, which offers a number of benefits and exclusive programming and content. The Elite 800X is expected to launch at retail in the spring of 2015.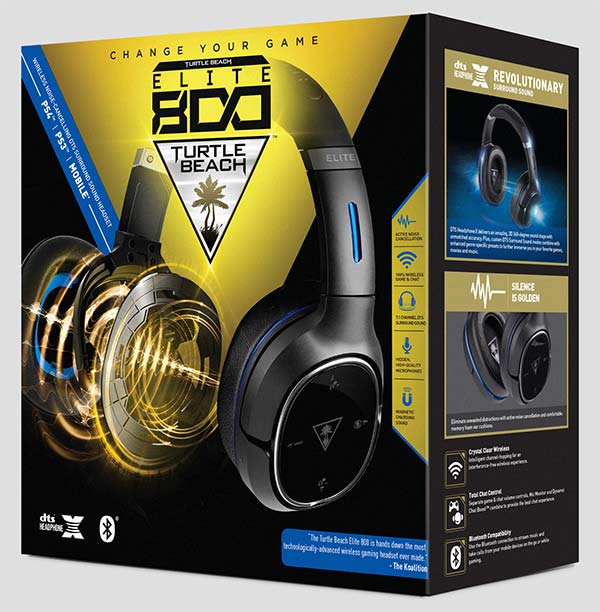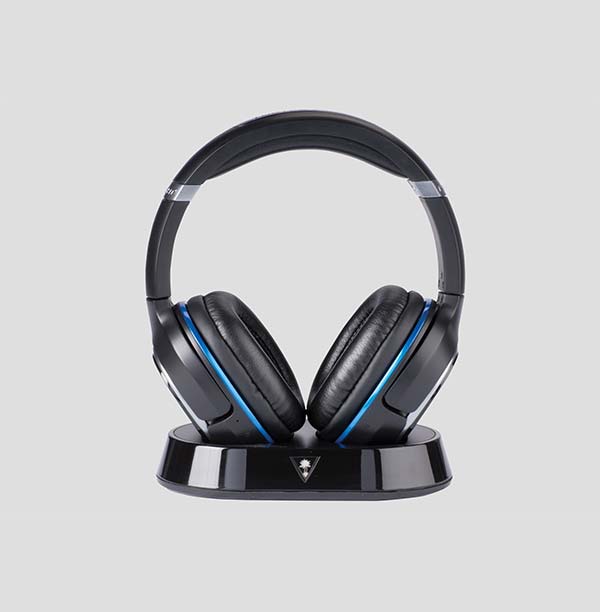 Upgraded Xbox One Gaming Audio
Turtle Beach has introduced two upgraded versions of market-leading Xbox One headsets – the
XO SEVEN Pro
and the
XO FOUR Stealth
.
The
XO SEVEN Pro
is the first gaming headset for the Xbox One that is officially licensed by Major League Gaming and features
Superhuman HearingTM
. With the touch of a single button, Superhuman Hearing provides a competitive advantage in multiplayer gaming by making soft sounds that are typically hard to hear louder, allowing players to pinpoint quiet audio cues like enemy footsteps and weapon reloads. The XO SEVEN Pro features tournament-grade headset durability, materials like memory foam ear cushions for comfort and noise-isolation, and a removable mic and mobile adapter cable for use with PC and mobile devices. Premium 50mm Neodymium Speakers tuned for Xbox One deliver amazing sound quality. The XO SEVEN Pro can be personalized with swappable speaker plates, which are available in dozens of designs at turtlebeach.com/speakerplates.
The XO SEVEN Pro includes the new Ear Force Headset Audio Controller Plus, which connects the headset to the Xbox One wireless controller for chat and game audio. The Headset Audio Controller Plus introduces variable mic monitoring, which takes the sound of your voice and feeds it back into the headset so your voice sounds normal. Without mic monitoring, gamers tend to yell into the mic because they cannot hear their own voice. The Headset Audio Controller Plus also has selectable game presets to customise your sound (Natural Sound, Bass Booster, Bass & Treble Booster, and Vocal Booster) and environmental mic presets you can set based on room noise levels (Quiet, Normal, and Loud rooms).
The
XO FOUR Stealth
, which includes the new Ear Force Headset Audio Controller, is a comfortable, lightweight gaming headset for Xbox One and mobile devices with high-performance 50mm neodymium speaker drivers, a removable mic, and fold-flat ear cups. The Headset Audio Controller incorporates mic monitoring and puts mic mute, multi-step bass boost, and master volume, game and chat volume mix controls right at your fingertips.
To learn more about the advanced features offered in Turtle Beach gaming headsets please visit the official site.
Official Site:
http://www.turtlebeach.com/go-north
Indie Publisher HOOK announced at the Tokyo Games Show that its internally developed, dark narrative adventure EDENGATE: The Edge of Life is coming to Xbox One,...

Indie publisher Digerati and developer Reky Studios announced that they'll be bringing their relaxing, rabbit-based gardening sim, Bunhouse, to Xbox One, Xbox Series, PS4,...

NACON and Urban Games confirmed that Transport Fever 2 Console Edition is heading to Xbox Series X|S, PS5, Xbox One and PS4 consoles early next year!In Transport Fever 2...
Average Score: 4.83





Votes: 6