XBOX Gaming: FIFA 22 career mode has players excited
Published: Thursday, June 10, 2021Tagged: Gaming

For years, FIFA has been criticized for ignoring its career mode. Yes, there are plenty of FIFA players young and old that prefer not to play against others online and would rather compete in a career mode setting. There is a possibility that the next edition of the much-loved soccer game, FIFA 22, will have an upgrade to its career mode – but this time around, gamers will be able to play online.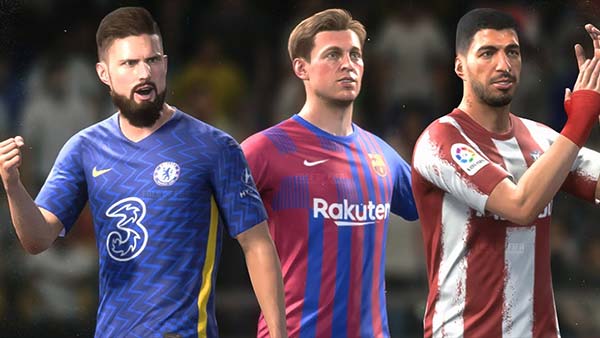 It has recently come to the attention of FIFA fans that EA Sports, the game's developer, is on the lookout for an Online Software Engineer. The sports game maker is increasing its internal team that focuses on FIFA. In EA Sports' Online Software Engineer job listing, it mentions online career mode as part of the advertisement. At the moment, the online career mode does not exist in the FIFA franchise but could be added to the new game.
After fans of FIFA noticed the job listing and began to rumble about the possible addition of online career mode, the advertisement was revised with it removed. There is a possibility that the term was a mistake, but online gamers are hopeful that it wasn't.
If FIFA adds the online career mode, it would be a substantial change for FIFA 22. It would also make the new edition of the game a landmark release as it would be the first to contain the feature. There is no clear indication of how the online career mode would function with the traditional offline career mode. There is the chance that the two career modes could be separate to satiate the appetites of modern and old-school gamers alike.
An online career mode would come as some relief to players who are frustrated with FUT. Many FIFA fans have become jaded due to the number of in-game purchases associated with FUT. Gamers can get even more excitement from online games with free slots to play of the best casino games on the Internet.
FIFA introduced its career mode in 2004. The modern career mode is split into two parts: Manager Career and Player Career. Manager Career mode puts players in charge of a team's success. As manager, gamers make all of the tactical decisions, complete business and strategic objectives. Player Career mode puts gamers in charge of a professional footballer. Gamers must climb the football ladder and become a playing legend. You may even retire and become as a manager if your football career was successful.
FIFA 21 had several upgrades and additions to career mode. Upgrades included an interactive match simulation, player development, player position conversion, player sharpness, and team schedule planning. There is also a new transfer option in FIFA 21.
The release of FIFA 21 allowed EA Sports to reach multiple milestones. One of the most significant was that the game franchise sold more digital copies than physical copies for the first-time ever. In February 2021, the game franchise reached more than 325 million copies sold since the release of the first soccer game in 1993. If an online career mode is added to the new edition of the game, it is likely FIFA 22 will continue the franchise's smashing of records.
Team17 (@Team17) unleashed a torrent of information for new and existing titles during its 'Team17 Presents' showreel at the 2021 Golden Joystick Awards. From action...

Team17 and OverBorder Studio announced that their punishing action RPG Thymesia will be launching on Xbox Series X|S and PlayStation 5, and PC in 2022.Set in a hauntingly...

Playtonic Friends (@PTonicFriends ), the Derby-based indie developer and publisher has announced it has sold a minority stake to leading technology company Tencent...