Top Xbox One Games That Every Gamer Should Not Miss
Published: Tuesday, June 29, 2021Tagged: Gaming,

Owning an Xbox allows you to play any games across the console's ecosystem, and upgrading your Xbox doesn't mean leaving your old games. If you have missed some of the best Xbox One titles and have Xbox Series X or S, you can still play them all!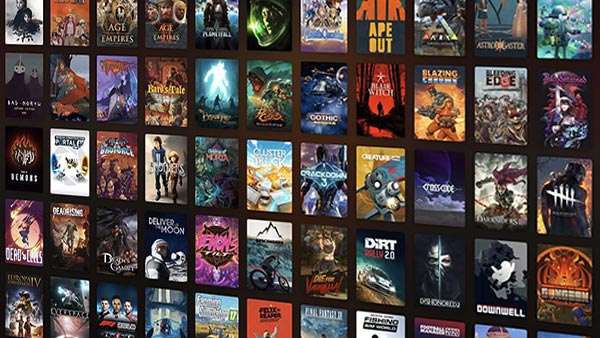 With that being said, you are never going to run out of games to play! Moreover, Xbox allows you to play HTML games through its Edge browser. So, if you want to try something new, like legal casino games, you can use the browser to take a look at this quick overview of licensed online casinos in PA.
If this makes you eager to play some old Xbox games but don't know where to start, below are the top Xbox One games that every gamer should not miss.
Apex Legends
Respawn Entertainment's Apex Legend is one of the top battle royale games. It is a squad-based shooter game where three players compete against 57 other gamers and fight their way to be the last squad or person standing.
Compared to PUBG and Fortnite, Apex Legends has its players take on a class representing a unique character. It's like a collaboration between Fortnite and Overwatch.
Assassin's Creed Odyssey
Odyssey is one of the latest additions to the Assassin's Creed RPG franchise. The game is set in the Peloponnesian War and will let you take the role of either Kassandra or Alexios, trying to reveal the truth behind their history, navigating the chaotic world of Ancient Greece being a mercenary.
The game's stunning graphics can take you back to Ancient Greece, making it one of the top Xbox One games. However, this game has over a hundred hours of content, so make sure you have enough time to play it.
Call of Duty: Modern Warfare
The 2019 Call of Duty: Modern Warfare is the best-selling FPS franchise's reset. The game has removed the jetpacks, zombies, double-jumps, and futuristic gadgets, allowing you to experience the 21st century's military engagement. This game is more recommended than Black Ops Cold War, which is a newer installment.
The game is about the enduring realities of war that features modern weapons and gears used today in Russia and the Middle East. With this in mind, the game doesn't feature anything that came from science fiction fantasies.
Red Dead Redemption 2
A game from the creators of Red Dead Redemption and Grand Theft Auto V, Red Dead Redemption 2 will let you experience life in the unforgiving heartland of America. The game is set in 1899 when the era of Wild West has ended.
Living a life as a gang member, you have to survive by robbing, stealing, and fighting your way across rugged America's heartland while running away from the best bounty hunters and federal agents.
There are still a lot of amazing Xbox One titles out there that you must try. The games mentioned above are among the favorites because of their graphics, story, gameplay, and lifelike experience.
Planet Zoo takes players on an exciting African adventure today with the launch of its latest expansion on Steam for PC! Inspired by Africa's diverse cultures and rich...

The world of esports has been growing exponentially over the years, with more and more players, teams and games being added almost on a monthly basis. Considering the...

Gunzilla Games has welcomed Neill Blomkamp, an Oscar-nominated screenwriter, director and producer of numerous critically acclaimed movie productions, including the science...