Three best video games for first-timers
Published: Monday, August 30, 2021Tagged: Gaming,

Video game is a highly enjoyable and fun activity, but many first-timers may find it intimidating due to its difficult gameplay and loud background music. Therefore, below we have compiled a list of games that are perfectly suited to someone who is new to all this. While regular gamers may click here to find the type of games that are highly interesting for them.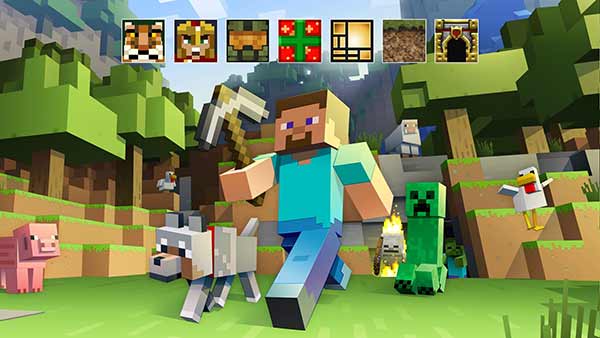 1- Animal Crossing: New Horizons
Animal Crossing: New Horizons is one of the best games of all time. This life simulation game is a great fit for a first-timer, who wants simple gameplay. It doesn't force a player to kill monsters immediately; rather it is easy and relaxing.
Animal Crossing: New Horizons proceeds in a non-linear fashion in which you engage in a lot of interesting activities. You can socialize with villagers, design & explore your island and trade items, etc.
The game is very simple but highly amusing for everyone. It became a major commercial hit, selling over 32 million copies worldwide. It is also the best-selling game in the Animal Crossing series.
Besides being a big commercial success, Animal Crossing: New Horizons also won over the critics who showered praise on its gameplay and customization options.
2- Stardew Valley
Modern life is full of stressful activities, both for students and office workers. Many desire to leave their busy life behind and go to the country for some peace. This is not convenient for many due to the expenses and time limitations.
However, almost everyone can avail the option of playing a video game-like Stardew Valley, which is both very relaxing and fun. In this simulation role-playing video game, the player quits his job and goes on to live on a farm that he has inherited. Now his job is to turn this abandoned dump into a thriving place again.
As a player, you will have to perform a lot of interesting tasks. You will have to plant, harvest, and sell produce. You will need to feed your animals, water the crops, and also clear the debris. However, once you see that your farm is ready for harvest, you will feel immense satisfaction and pride. You will feel a thrill by seeing that your efforts have been rewarded.
And if you are feeling adventurous, you can head to the caves and kill some dangerous enemies. You also have the option to befriend neighbors, attend ceremonies and socialize.
You can play it alone, or you can share the amazing gaming experience with your friends, the choice is yours.
3- Minecraft
Even if you are not a gamer, chances are that you have at least heard about Minecraft. This sandbox video game took the internet by storm after it was released in 2011, and went on to become a huge financial success for Mojang Studios. It is said that Minecraft has sold over 200 copies, making it the best-selling video game of all time.
Minecraft is very easy, despite all the videos about the game on YouTube might make you feel quite the contrary. You will love the game as it gives you an incredible amount of freedom. You can do anything, create anything, and you are only limited by your imagination.
You will have to gather resources to make weapons and tools, and with that, you can further mine resources to craft items, buildings, and machines, etc. In the survival mode, you can also fight monsters if you want, while the creative mode is comparatively easy. You can play it alone, or you can play it with your friends.
And if you want a more engrossing experience, watch a soccer match between two big English clubs. It will keep you hooked to the screen throughout the game as you enjoy the action of some of the most famous football players and the best goalkeepers ever.
Browsers have grown in popularity and turnover over the last decade to become its own branch of the gaming business, comparable to their other relatives in terms of...

Fursan al-Aqsa: The Knights of the Al-Aqsa Mosque, an independent game which addresses the Israel x Palestine conflict from a Palestinian perspective, will be available for...

Thunderful Games has just announced that it has acquired Madrid-based developer, Stage Clear Studios SL in a deal worth up to 2.5 million euros. Brjann Sigurgeirsson, CEO of...