Xbox Series X To Come Out Tops In 2021?
Published: Wednesday, September 01, 2021Tagged: Gaming

Who will close out 2021 with the best gaming sales figures and revenue? Will it be the Xbox Series X or the PS5? At this point only time will tell...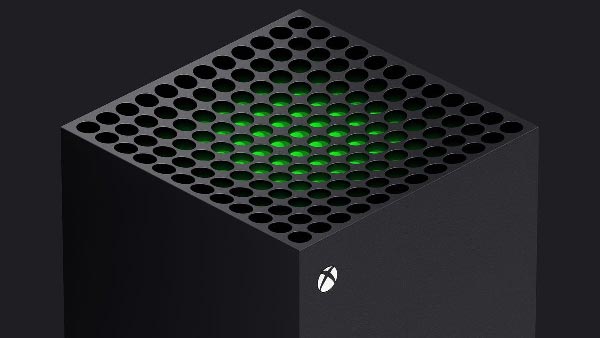 Xbox Series X the big winner by the end of the year?
Has the console war ever stopped? Ever since 1985 when Nintendo came out swinging and made it very apparent that they were here to stay after the 1983 game crash, things changed forever. The Sega Master System tried its luck but to no real sales unless you consider the South American market. But then Sega came out guns blazing with the Genesis and that largely set off what would eventually become the console wars. Fast-forward to 1999 and Sega had given up the console ghost after the failure of the Dreamcast despite its establishment of the template of what would come to define modern-day gaming consoles. As it stands, we have Sony, Microsoft, and Nintendo – although the latter is not as competitive as the former two, although it has its own strengths. One of the biggest questions facing gamers at the moment is, will the Xbox series X be the big winner must come before the end of the year, or will it face an uphill battle from the PlayStation 5?
PlayStation 5 sales
At this point a clear winner of the console wars cannot be established. A recent report published by Sony revealed that by the end of March 2021, 7.8 million PS5s had been sold. It's an impressive figure, but what does it actually convey? When the PS4 was originally released to the public, it sold 7.6 million units within the first 5 months, which means that thus far the PS5 is outselling the PS4. When you consider the fact that the PS4 would eventually go on to sell 100 million units and now stands in second place behind the PS2 as the best selling console ever, logic would dictate that the PS5 will usurp the PS4 and come to dominate that second-place spot. What also needs to be factored into these figures is the fact that the PS4 was only released to its Japanese audience 4 months after its launch in the Western territories, which means that if it received a wide release as the PS5 did, it would have sold more units. The PS5 is selling well and Sony is very pleased with the rate of sales. However, what's interesting to note is that the PS5 isn't the main contributor to PlayStation's recent revenue figures. In fact, Sony has admitted that they're selling PS5's at a loss, and while this is relatively common for new consoles, what it actually means is that like many other gaming companies, Sony is relying on microtransactions and software sales instead of hardware sales to make up for the bulk of their profits. However, the PS5 is proving its mettle despite some shortages and despite being released during the current global health crises.
Xbox Series X/S sales
Microsoft's tendency to not share hardware sales figures makes it challenging to put a cap on just how many units they've sold thus far. However, top industry analysts have been able to crunch some numbers and make some reveals. Back in February of this year, data firm Ampere Analysis estimated that next-gen Xbox console numbers were roughly 2.8 million since launch vs. the 4.2-4.5 million PS5 units which has been sold during the same time. If we do the maths, it means that the Xbox Series X/S is trailing the PS5 by roughly 2 million units and if we add the additional time that's gone by since the March numbers for the PS5, it can be deduced that about 5.8 million Xbox Series X/S units have been sold thus far. Microsoft has signalled that the company is satisfied with its sales figures and the demand is expected to surpass supply soon as a result of hardware shortages. What this all seems to indicate is that demand for the Xbox Series X/S has remained consistent. However, like Sony, Microsoft isn't too concerned with hardware sales and is more focused on Game Pass, software sales, and creating a metaverse of entertainment. This approach certainly seems to be bearing fruit as the company's gaming revenue is up 50% YOY (year-over-year) while Xbox content and service is up by 34%. Added to that last figure is also Microsoft's recent investing in dominant game producers – namely ZeniMax and Bethseda. On the whole, it appears as if the Xbox Series X/S is doing better than the Xbox One did during its first-quarter despite the sale of fewer units. Microsoft is using its subscription and digital revenue stream to offset any potential hardware losses. What will be interesting to see is how their hardware sales will be impacted when they release next-gen exclusives such as future Bethesda titles.
505 Games and developer Kunos Simulazioni announced that Assetto Corsa Competizione, the flagship racing simulation and official GT World Challenge game, will replace Gran...

When it comes to betting on eSports, it might seem like the best ones to bet on are the ones based on a traditional sport. It's not hard to figure out how you would bet on...

Of Bird and Cage, a unique metal album presented through a two-hour-long story-driven game, created by Capricia Productions and published by All in! Games, is now available...