5 Xbox Gadgets to Level Up your Game
Published: Monday, October 11, 2021Tagged: Gaming

The Xbox is among the most popular and in-demand gaming consoles in the world. The much-anticipated Xbox Series X and Series S consoles that were released recently brought with them new gaming possibilities. Key among them is their connectivity to a wide range of gadgets and accessories.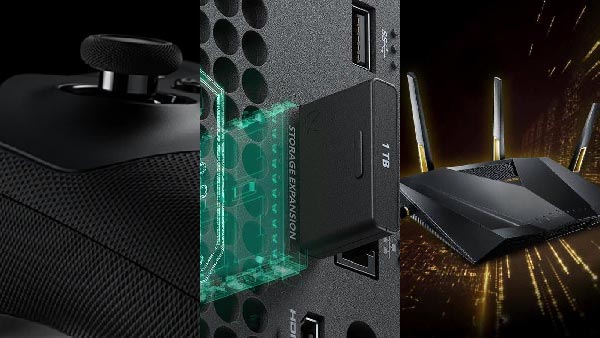 From original accessories like wireless controllers to third-party gadgets such as external hard drives, almost everything can be used with the Xbox. If you wish to spice up your gaming experience, consider investing in such gadgets. Here are some options you can try out.
1. Xbox Elite Wireless Controller Series 2
If you like playing games competitively, this is the ultimate wireless controller to use with your Xbox. It is packed with plenty of extras including replaceable D-pads, thumb-sticks and a built-in rechargeable battery. Additionally, it also comes with a case meaning you can easily carry it to your friend's house for that amazing tournament.
2. Wireless Gaming Headset
If you prefer multiplayer games rather than playing solo, then a wireless gaming headset will serve you. It will allow you to communicate easily with your teammates when playing live on Xbox. There are numerous headsets but for the best experience, get the HyperX Cloud Alpha which comes with 7.1 surround sound and convenient mic controls.
3. Storage Expansion Card for Xbox Series X & Series S
If you're a heavy gamer, then get this Xbox-compatible expansion card. It comes in several storage capacities ranging from 500 GB up to 8 TB meaning you will have lots of space for your favourite games. Furthermore, it has features that will allow you to install multiple games in seconds, directly from the SSD of the Xbox.
4. Racing Wheel
This is a gadget that you should get if you have a strong liking for racing games. Driving racing cars in games such as "Forza Horizon 4" isn't so much fun when you don't have a racing wheel. Your gaming experience will be enhanced thanks to popular brands like Logitech G29 which delivers unrivalled precision and flexibility.
5. Gaming Router
If you like playing the best slots in Ireland, invest in a gaming router. Compared to normal routers, a gaming router handles more data and is much faster. This means there will be fewer disruptions especially when you and your gaming mates are all streaming together. One of the most popular brands available is the Asus RT-AX88U Gaming Router.
Conclusion
As all Xbox players know, there are plenty of handy gadgets and accessories in the market. Nevertheless, there are things you need to know before purchasing gadgets that will enhance your Xbox experience. While some are clearly not the hype they create, others are worthy to be taken home.
If you want to level up your experience while playing games on the Xbox, the aforementioned gadgets will not disappoint. Other notable mentions include external hard drives, the Xbox One Play Charge Kit and the Razer Atrox Arcade Stick. So, combine your Xbox with such gadgets, and you'll get the best console gaming experience.
NACON announced that the Revolution X controller for Xbox Series X|S, Xbox One and Windows PC is now available in North America for a recommended retail price of...

Independent developer Room-C Games in co-production with Croteam and indie publisher Versus Evil announced that their rogue-lite RPG game The Hand of Merlin Version 1.0 will...

Behaviour Interactive (@Behaviour) announced its acquisition of Seattle, Washington-based Midwinter Entertainment from the game developer's UK owner, metaverse technology...
Average Score: 4




Votes: 1