Achievements: The Ultimate Spoiler
Published: Monday, October 18, 2021Tagged: Gaming

Apart from serving as the modern equivalent of a high-score table, achievements in video games are used by developers to extend the lifetime of a product. A standard AAA title might clock in at 15 hours or so but, with achievements, dedicated players can stretch the length of a game out over several real-life days. Galactic Café's The Stanley Parable took the latter point to its logical extreme by telling the player to leave it alone for five entire years before starting it up again.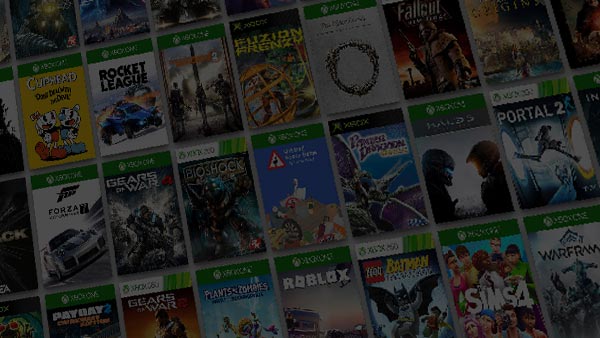 For all their recent novelty, though, achievements, in some form or another, have been around almost as long as gaming has, with Activision introducing a Scout-style patch campaign in the early 1980s. These fabric badges were awarded for taking a photograph of an in-game feat and sending it into Activision HQ. While short-lived, the developer ran the scheme across four platforms, including the Intellivision, Colecovision, and the Atari 2600, which had tens of patches available.
This type of added value in a singular product is fairly common in all sorts of places today. Achievements and trophies are the obvious examples but bonus rounds and hidden modes often crop up too.
Coincidentally, one of the games that awarded a badge from Activision - Pitfall - can be played in Call of Duty Black Ops II (sans patch), while other forms of media like casino and bingo sites tend to have slots structured around finding additional rewards within the main game. Rainbow Riches, a title playable at Buzz Bingo, has three bonus modes and a wild symbol, for instance. Even services like Grammarly - a spelling and grammar checker - offer trophies for meeting targets.
81 Years Too Late
Unfortunately, the nature of achievements means that they sometimes have great potential as spoilers, which is why critical story feats are usually hidden by Xbox developers. However, it's fairly easy to override this cloaking on other platforms such as Steam simply by checking the global statistics. There is an upside to this revealing nature, though. The leaking or otherwise early appearance of achievement lists can offer an insight into the story and format of an unreleased video game.
In the middle of October, the much-anticipated remaster of three Grand Theft Auto games, III, Vice City, and San Andreas, was broken open early with the discovery of its achievements in Rockstar's PC game launcher. Achievements were entirely absent from all three of these games the first time around, as the most recent title, San Andreas, came out a year before the release of the Xbox 360. While there's nothing overly special about this new set of collectables, they do hint at some new challenges.
Most notable is the 81 Years Too Late achievement, which makes reference to Red Dead Redemption. How? The player needs to spend a day hunting for Bigfoot in the San Andreas wilds but, as players of Rockstar's cowboy sim will no doubt be aware, they've already killed the last one. Along with UFOs, ghosts, and other strange entities, Bigfoot has existed as something of an urban legend in the GTA games, even though the hairy wanderer was never included in the game's code.
Overall, games are better and longer with achievements added - though it's always worth complaining about multiplayer achievements in mostly single-player titles.
Team17 (@Team17) unleashed a torrent of information for new and existing titles during its 'Team17 Presents' showreel at the 2021 Golden Joystick Awards. From action...

Team17 and OverBorder Studio announced that their punishing action RPG Thymesia will be launching on Xbox Series X|S and PlayStation 5, and PC in 2022.Set in a hauntingly...

Playtonic Friends (@PTonicFriends ), the Derby-based indie developer and publisher has announced it has sold a minority stake to leading technology company Tencent...