Thunderful World showcases exciting new titles, trailers, release dates and more
Published: Thursday, November 11, 2021Tagged: Gaming, ID@Xbox, Windows, Xbox One, Xbox One X, Xbox Series X|S, Xbox Store

Thunderful Games are delighted to have had the opportunity to introduce the world to a host of exciting new titles and provide updates on its anticipated roster at its debut showcase event, Thunderful World. The event included the head-line announcement (sorry) of SteamWorld Headhunter, giving players their first look at the next entry in the multi-million selling SteamWorld franchise.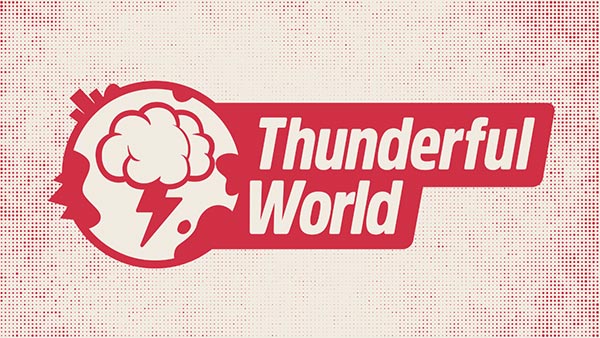 Among the sixteen games and six world premieres shown at the event, details of which are all available at thunderful.world, were:
SteamWorld Headhunter World Premiere
Taking the series in a fresh direction, SteamWorld Headhunter is a stylised and colourful, third-person co-op action adventure with a head-popping twist. While maintaining the style and charm that's helped make SteamWorld such a beloved franchise, this move into 3D represents a brand new approach to the series. Thunderful are excited to share more about their vision for this internally developed title soon.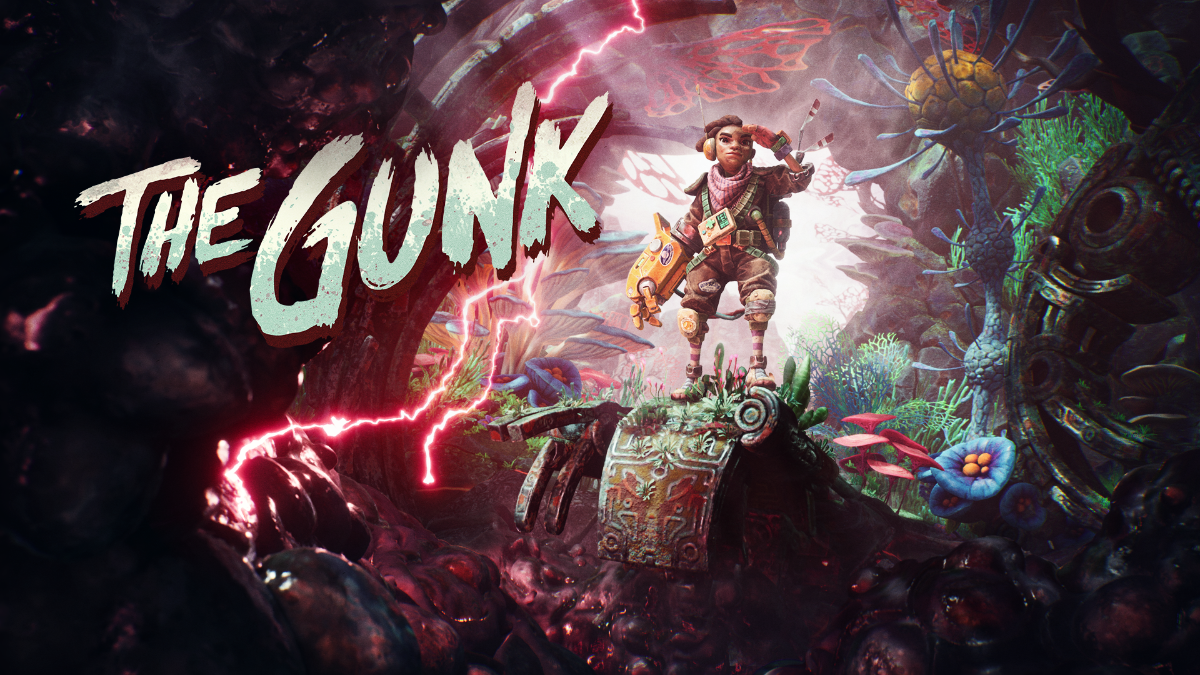 The Gunk Xbox & PC Release Date Announced
You can get stuck into the highly anticipated Xbox and Windows Store exclusive from the Thunderful team behind SteamWorld, The Gunk, on December 16th. For anyone subscribed to Game Pass, The Gunk will be launching day and date on the service. The Gunk will be playable on Xbox One and has also been optimised for Xbox Series X|S.
The Gunk is a third-person sci-fi exploration adventure about a duo of gritty space haulers, Rani and Becks, struggling to make a buck as they chance upon a mysterious planet laden with a wealth of natural resources. While cashing in on the planet's seemingly bountiful riches, they encounter the gunk and realise its detrimental effect on the planet, creating a moral dilemma for the duo.
Wavetale World Premiere and Surprise Launch
Splashing onto Google Stadia today before surfing its way over to PC and Console in 2022, Wavetale is a third-person action adventure game from Thunderful Studios, the creators of Lost in Random and SteamWorld, with beautiful visuals, a stirring soundtrack and a heart-warming story.
Explore an open sea and the decaying archipelago of Strandville as you take control of Sigrid, a young girl who befriends a mysterious shadow that provides her with the power to walk on water. Speed through the waves, swing yourself from housetops with your net, and defeat an old nemesis to save the citizens of the islands, all with a bit of help from the shadows down below—and your cranky grandmother.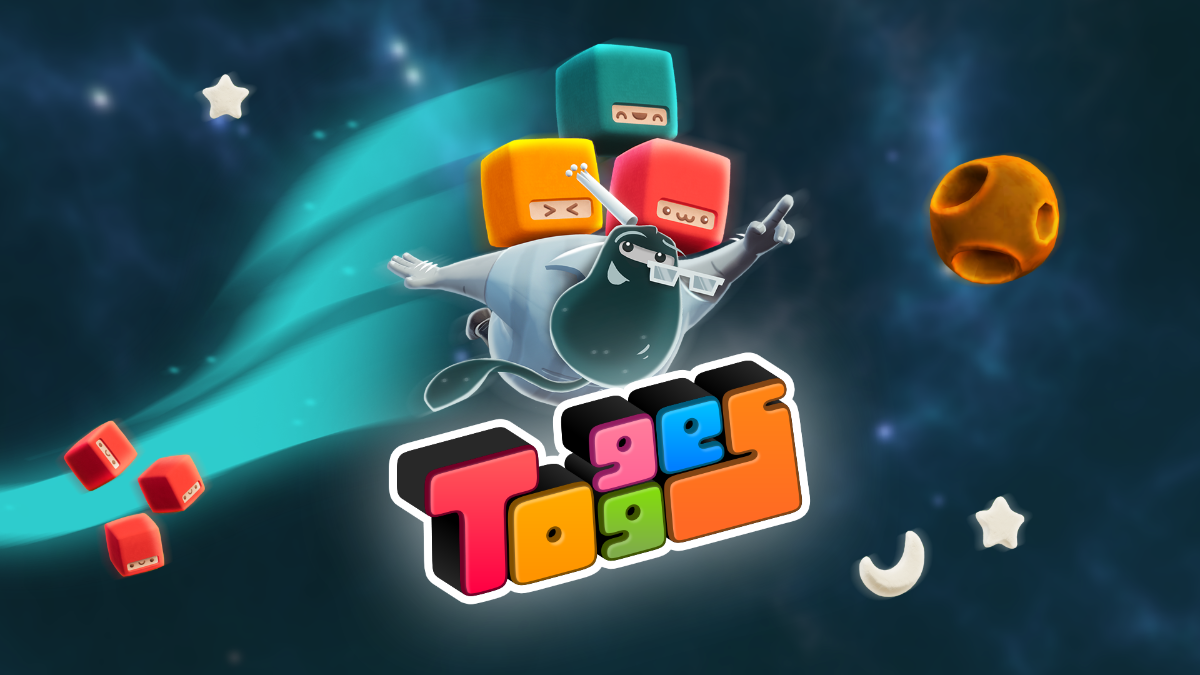 Togges World Premiere
A brand new IP from Regular Studio making its way to PC and Console in 2022, Togges is a beautiful and unique 3D platforming game about spreading and stacking adorable cubes (a.k.a. Togges). Experiment with the mechanics, combining different Togges' colours and abilities to find new and unexpected ways to solve puzzles, traverse the world and interact with its characters.
Togges is chock full of open-ended levels set across stunning environments: from a futuristic city in the Savannah, to a realm made entirely of carrot cake, the universe is a strange and wonderful place indeed! With its hilarious story, innovative gameplay and gorgeous visuals, Togges is every platforming fans' dream.
White Shadows Release Date Announced
Coming to PC, PlayStation 5 and Xbox Series X|S on December 7th, White Shadows is a cinematic 2.5D puzzle platformer with a stunning monochromatic art style. Monokel's debut effort tells the story of Ravengirl, on a journey to escape the dystopia of The White City, a dangerous metropolis consisting of a vast network of towers rising high into the dark sky.
The White City combines an industrial steampunk aesthetic with that of a sci-fi dystopia, resulting in a truly unique setting. This modern fable offers a relatable human story laced with social criticism.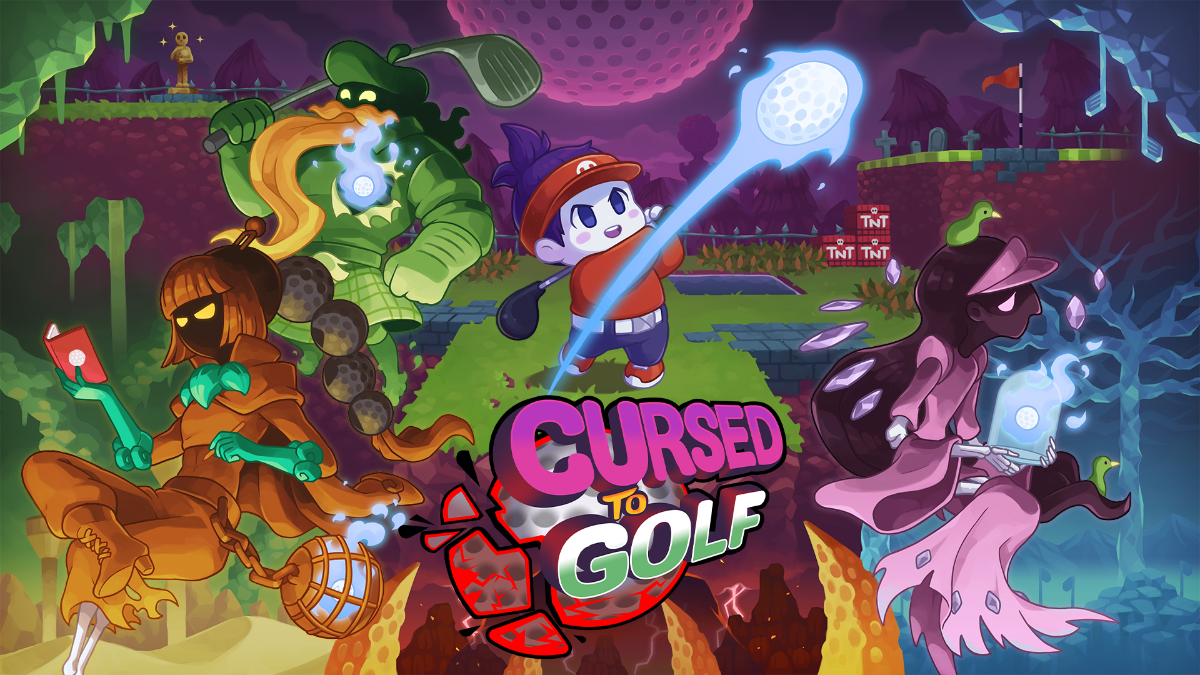 Cursed to Golf
Chuhai labs treats us to another look at their eagerly anticipated golf-like adventure, Cursed to Golf, launching on PC and Console in 2022. In Cursed to Golf you take on the role of a Golf Champion, trapped in Golf Purgatory after a lightning strike stops you dead in your tracks. To ascend back to the land of the living, you'll need to play through 18 dungeon-like holes.
This new look at the game gives a quick overview of the story and the Ace Cards, one of the key gameplay mechanics that will give you an upper hand against the devilishly difficult holes of Golf Purgatory. There's so much still to share about what makes Cursed to Golf a real hole in one, so keep your eyes peeled for more soon!
More Great Games!
There was plenty more to see at Thunderful World, including the announcement of Super Meat Boy Forever making its way to mobile in 2022, the news that surreal first-person shooter INDUSTRIA is coming to PS5 and Xbox Series X|S in 2022, the world premiere of the cute but obscene 3D platformer Hell Pie, a look at the innovative "motorvania" Laika: Aged Through Blood and the unique shoot 'em up where you can't shoot, Swordship. You can find details on all these games and more at thunderful.world.
To keep up with all the latest latest Xbox games news, release dates and updates, follow @XONEHQ on Twitter, YouTube, Instagram, Facebook, and Pinterest, download the free XBOX app for Android or subscribe via email and rss.
Official Site: https://thunderful.world/
Articy Software has launched articy:draft X (@articydraft), the newest version of the articy:draft software series that has been used to create games such as Broken Roads,...

Though most people think of PC games when the word "esports" is mentioned, not many people realize how popular console esports games are getting. As time passes, the...

Xbox (@Xbox) and Trapstar (@TrapstarLondon), the legendary streetwear brand, celebrated their epic collaboration at a unique launch event at the Tate Modern in London. The...
Average Score: 5





Votes: 2