3 Xbox Favorites That Could Also Make Great Video Slots
Published: Monday, November 15, 2021Tagged: Gaming

Over the years the worlds of video games and online slots games have been gradually moving closer together. In many cases, it's the slots developers who have been picking up techniques and features of video games like bonus rounds and levels that need to be completed.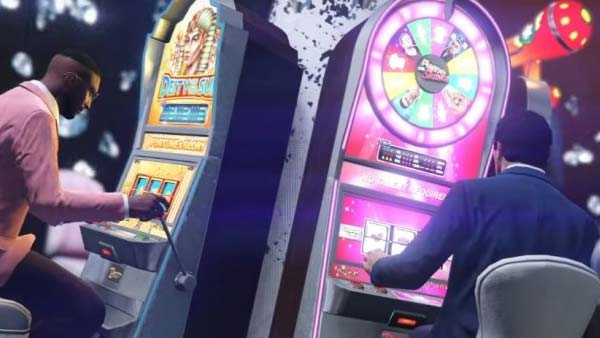 But one area that seems to have been relatively unexplored, so far at least, has been creating online slots games based on successful video games.
Take a little time to check out the sites where people go to play in an online casino for real money and you'll find all kinds of themes and influences. There are slots that take you back to Ancient Rome and Egypt. Some feature lucky leprechauns on the quest for a pot of gold at the end of the rainbow while others are directly based on TV shows or big movie franchises. But none are directly linked to successful video games.
This is especially ironic following the successful addition of a casino to GTA5 when the Diamond Resort opened its doors to players in the summer of 2019. Rockstar has managed to successfully include slots into one of the most popular games of all. So isn't it time for some traffic in the other direction?
One natural slots crossover could be Rockstar's other big success story, Red Dead Redemption II. At the moment the Wild West seems pretty under-represented in the world of online slots. But with the potential to include characters from the game, not to mention their horses, it could be a perfect fit on the reels. For bonus rounds, there could be shoot-outs and even train hold-ups where players only find what's in the money chest when they blow it open with dynamite.
Another of the most popular games on Xbox is Forza Horizon 5. High-performance driving is another great theme that seems not to feature much in existing slots games – but maybe it should. There's more than enough imagery to use from the game, from aspects of the Mexican landscape to the cars themselves. Rev counters could be forced up into the red zone to maximize winnings. Maybe even the speedo dial could be brought into play to record the current state of the player's winnings.
All it takes is a little imagination to see how this, and other games could make the kinds of slots that might get Xbox players to put aside their controllers and consoles and get online instead.
The launch of a new game like Call of Duty: Vanguard could also be the perfect reason to simultaneously launch an accompanying slot to get full-spectrum exposure of the title – and one which might even get dedicated slots players to check out the game on which it's been based.
So, as you can see, the potential is huge for an exciting new move not just for slots, but for the gaming industry as a whole. Now we just have to wait for a visionary developer to pick up the concept and run with it.
Media and Games Invest SE, a leading Ad-Software-Platform with proprietary first-party games content, today announced that the Group has unlocked previously untapped games...

As more and more people are starting to play Destiny 2, the time has come for players to get organized. Nobody wants to spend hours on end trying to figure out what the game...

Sustainable Swedish publisher Kinda Brave, announced that it is working closely in partnership with three development studios Ember Trail, Dinomite Games and TIC TEK TOE. ...