Are We Seeing the End of Physical Game Purchases?
Published: Wednesday, December 08, 2021Tagged: Gaming

Buying and playing a game used to be a much longer journey than it is today. It involved a trip to a store and the exchange of physical cash. Now things are very different. While disc-based gaming hasn't died, developers of games and consoles have had to change the way they operate. In all parts of life, technology has impacted our purchasing habits and leisure activities. Are we starting to see the end of a long era of people buying physical game copies? It's also worth exploring other formats that people are playing games on.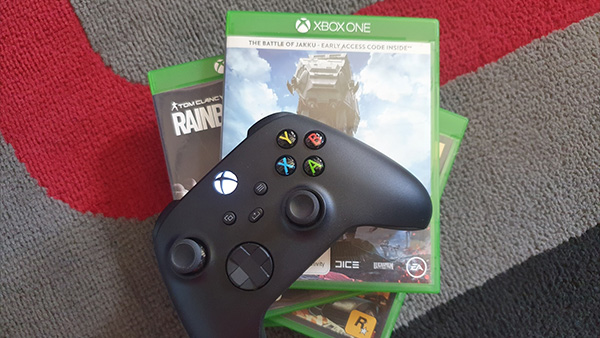 The Xbox ecosystem
The current generation of Microsoft consoles has seen a continuation of the company's change in direction. The fourth generation of Xbox saw two consoles launched simultaneously. The Xbox Series X has something akin to a traditional set-up and allows gamers to buy physical copies of games. On the other hand, the Series S is digital-only, with a big emphasis on the Game Pass service. The cheapest price of this model means it has become a popular choice for gamers who have another console.
Any gamer with a decent Windows laptop can also join the Xbox community and play anything from Solitaire to Football Manager. There's an Xbox ecosystem that goes far beyond the console underneath your television.
Where else are people playing?
The short answer to this question is: anywhere and everywhere. With desktop computers and smartphones becoming more and more powerful, new ways of playing have evolved. For example, if you're interested in casino gaming, you will see a huge amount of choice now available. Online casino-style games have become increasingly popular in these formats.
Whether you want to play poker with friends or experience a virtual version of your favorite slot machine, you're covered. For more examples of classic casino games, this investigation tells you all you need to know. No matter if you're new to casino gaming or a seasoned veteran, it's worth exploring the bonuses on offer as developers try to encourage you to play their games.
In terms of Microsoft's main console rivals, Sony had a similar plan when they launched two versions of a new console. Nintendo, on the other hand, still sees a future of physical games even if they have also pushed an online store across their recent generations. Their two versions of the Switch focus on handheld play over a more traditional home console.
There are also some new and interesting consoles on the horizon from different developers. A recent console from Steam aims to give gamers a chance to play their Steam library on a console similar to the Nintendo Switch.
What is the future looking like?
Research indicates that many of those enjoying the new generation of Xbox download their favorite games, and tend not to buy physical copies from retail outlets. This is a significant rise in a relatively short space of time. The future could well continue the current hybrid model of physical and digital gaming. It will be interesting to see when and if physical/disc-based gaming becomes obsolete.
Indie publisher Digerati and developer Charge Games announced that sacrificing puzzle-platformer, Overloop, is coming to Xbox One, Xbox Series X|S, PS4, PS5, Nintendo Switch,...

SOEDESCO announced the acquisition of Spanish development studio Superlumen. The acquisition is part of SOEDESCO's strategy to expand its development capacity as the next...

Lucid Dreams Studio announced their upcoming action adventure, Biomorph, a dark, action-packed 2D soulslike Metroidvania set in a sprawling, gorgeous hand-drawn 2D world...