LKA Lifts the Lid on Techniques Used to Bring 'Martha Is Dead' to Life
Published: Monday, December 20, 2021Tagged: Gaming, ID@Xbox, Windows, Xbox Live, Xbox One, Xbox One X, Xbox Series X|S, Xbox Store

The innovative development team at LKA.it released an in-depth featurette by Studio head and Martha Is Dead (@MarthaisDead) Creative Director, Luca Dalcò. This exclusive feature has Luca share his thoughts on everything from building on his last project, The Town of Light, to how his team have pushed boundaries to deliver a level of immersion like never before. In addition, LKA have released 5 new screenshots that further highlight the photorealistic graphics the close-knit Italian team have been able to create, thanks in part to the power of Unreal Engine.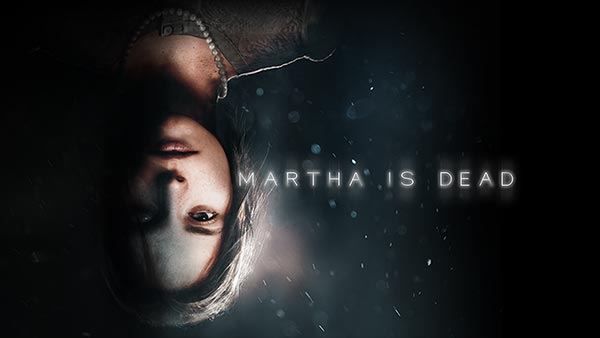 Built in Unreal Engine 4, Martha Is Dead combines real-world locations, working in links to historical events during the latter stages of World War II, superstition, folklore, and deep psychological distress. The game opens in the depths of the Italian countryside as Allied and Axis forces turn the nation into a pincered playground.
Watch the feature "Crafting a Masterpiece":
"From the first concepts, we knew we wanted to push boundaries and deliver an immersion through detail and realism. It's not easy, there are often comprises to make in scenes, but I'm so proud of what my team have been able to deliver". Said Luca Dalcò, Founder of LKA and Creative Director on Martha Is Dead, "The term powered by Unreal engine, is more than just a marketing saying – the innovation the team at Unreal help developers unlock is unimageable, as seen through the recent Matrix tech demo. They also give us the chance to push further on game quality giving us economical support on development. We've utilised features but also have managed to place LKA at the cutting edge of new tools, being early adopters of the MetaHuman technology, which we're excited to continue to reveal more on."
Martha Is Dead will launch on Xbox One, Xbox Series X|S, PlayStation 4 & PlayStation 5, and PC on Thursday 24th February, 2022. Gamers can pre-order their copy today via shop.wiredproductions.com or find a retailer via Wired's Where to Buy section. PC players can also Wish List the game on Steam.
Martha is Dead Achievements
Most Recent Trailers for Martha is Dead
Latest Martha is Dead News & Rumors
Wired Productions and leading Italian Studio LKA.it announced that their dark psychological thriller, Martha Is Dead, was awarded 'Best Innovation' by an international...

Indie games publishing label, Wired Productions (@WiredP), and leading Italian Studio, LKA.it , are proud to celebrate the worldwide critical acclaim for Martha Is Dead...

Wired Productions and LKA confirmed that their highly anticipated psychological thriller Martha Is Dead will launch digitally across Xbox One, Xbox Series S, Series X, as...