The Best Xbox Game Pass Games Every Student Can Play
Published: Friday, January 14, 2022Tagged: Gaming

Once upon a time, Xbox and Microsoft services did something that could be almost a new stage in the evolution of the gaming industry. And of course, it's about the Game Pass. Microsoft Xbox Game Pass promises access to the mountains for $10 a month. Instead of paying for each game, you pay once a month for unlimited access to the game catalog. In fact, if it weren't for the subscription, students would hardly be able to play expensive games or turn their attention to cool gaming industry projects. So today we will talk about the best games for Xbox Game Pass.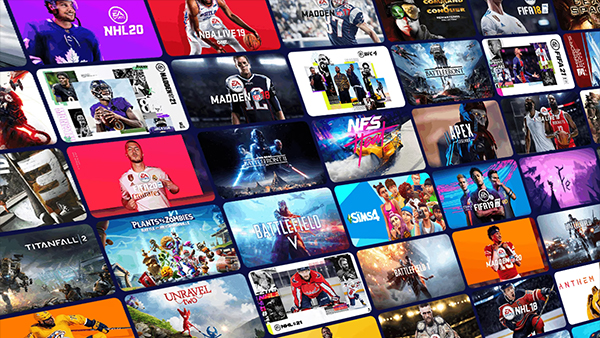 Newcomers For Great Fun
During the social distance, you can play a variety of games with friends to keep in touch. Games can help you overcome your stress, just what we all need in these difficult times. Many students turn to gaming for stress relief, caused by the massive academic workload. Others simply hire an online essay service to compose essays for them, which leaves them not as stressed and more able to maintain a healthy work/life balance. This way their grades don't drop, and they get time for some extracurricular activities like gaming.
Some weeks before, Microsoft decided to give its fans presents and not only dropped the games in the subscription but also made a 20% discount on all added titles for subscribers to the service. So if you like the projects - you can buy them in your own collection at a nice price.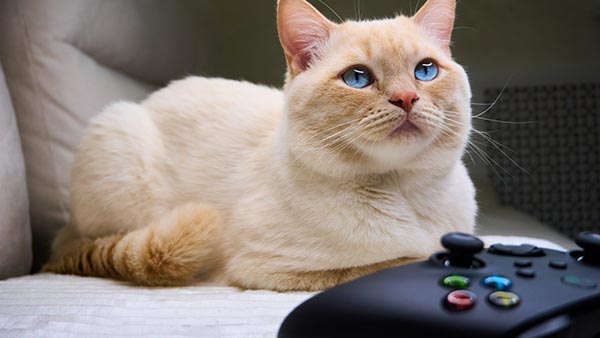 The following 10 games have appeared in Xbox Game Pass:
Lake

Firewatch

Broken Age

Ben 10: Power Trip

Mortal Kombat 11

The Gunk

Race with Ryan

Paw Patrol: Mighty Pups Save Adventure Bay

Record of Lodoss War: Deedlit in Wonder Labyrinth

Transformers: Battlegrounds
4 Games That Are Worth Playing
Streets of Rage 4 is a project that many have heard of, maybe even reviewed. However, did the students play this game? The most important advantage of Game Pass is, of course, the ability to play the game. And if she comes in, then play to your heart's content. In this game, you will find: confusion in mass fights, sometimes replaying the same level dozens of times. From this, you can get a classic gaming experience and have a lot of fun. Also, in this game, there is a cooperative passage and you can choose the level of difficulty. Note that even the simplest level is quite hard. However, this game gives a sense of the aforementioned classic gameplay. There will be no simple button-pressing! Wait and develop strategies at the levels, use combinations, memorize enemy combos

This game could easily be overlooked for all the vicissitudes around CD Projekt RED. Call of the Sea was also shown at the presentation, and it looks great with a great plot. Because, especially if you are a Lovecraft fan, you will love the spirit of the game! What is it, this is your Call of the Sea? The colors of the local island are as beautiful as the game itself. However, you often have to think, because each location is a set of puzzles. So it really helps students develop their abilities. You can read more about how games impact student life and decide to play or not to play. Going back to the plot of Call of the Sea, we can say it is similar to Firewatch in the spirit of adventure. However, Call of the Sea does not create the illusion of choice.

Gato Roboto is a small and moderately complex game. In the center of the plot is a cat rescuing its owner on an abandoned alien base. The game has several mechanics that are used very well. Gato Roboto is a well-made game that encourages you to pass it 100%. Do you need an additional argument? Where else can you see a cat rescuing a dog?

Blazing Chrome is a mix of Contra and Metal Slug. And thank God, most of what you just read about Streets of Rage 4 overlaps with Blazing Chrome. But the gameplay here is different - run'n'gun. In this game, there are many levels with enemies and diving. Go through Blazing Chrome at once - it will take tens of hours.
Catchy Games
In the Xbox Game Pass, you will see some great games. Microsoft adds new games every month: the list includes many games, often popular and new. The Xbox Game Pass also includes some classic games - something that every student will like. The full list of Xbox Game Pass games can be found on the Microsoft website.
BIO
Joanne Elliot is a writer, gamer, and online content creator. She's adventurous, charming, and, most importantly, she's extremely curious, which helps her in her work. If Joanne is truly interested in something, she can't be stopped.
Indie publisher Digerati and developer Charge Games announced that sacrificing puzzle-platformer, Overloop, is coming to Xbox One, Xbox Series X|S, PS4, PS5, Nintendo Switch,...

SOEDESCO announced the acquisition of Spanish development studio Superlumen. The acquisition is part of SOEDESCO's strategy to expand its development capacity as the next...

Lucid Dreams Studio announced their upcoming action adventure, Biomorph, a dark, action-packed 2D soulslike Metroidvania set in a sprawling, gorgeous hand-drawn 2D world...