New Studio SOCIAL FIRST Founded With a $2.5 Million Pre-seed Investment
Published: Monday, January 31, 2022Tagged: Gaming,

[email protected]

, Industry

Finnish game studio Social First, founded in late 2021 by games industry veterans Kim Soares and Mikko Kähärä, has secured a $2.5 million pre-seed investment, backed by Play Ventures, and a syndicate led by Joakim Achrén.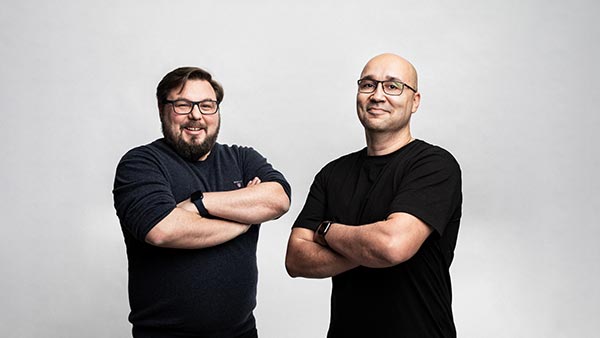 The Social First team is formed of games industry veterans, with a combined 100+ years of experience in the industry with dozens of titles shipped. Most of the team have worked together on previous projects, with successes at studios such as Kukouri, Paradox Interactive, Nitro Games, Ubisoft and Housemarque.
The team is well versed in developing and managing cross-platform social MMOs - Creating games that encourage meaningful interaction and connection between the players and has first-hand experience in how to foster long-term retention and virality through game design, community management and marketing. Social First has ambitious plans to grow fast in the coming years and deliver titles that will create lasting and meaningful social experiences to fans of multiplayer games.
"Social gaming is growing rapidly and our team is very experienced in creating social cross-platform games with strong communities that enable people all over the world to form friendships that can last a lifetime. Combining that into games that are designed to be played for a decade or more, and taking into account other new and emerging technological possibilities, we saw an opportunity to ride a perfect storm and really make a huge impact in the games industry" says CEO Kim Soares.
"We're thrilled to be backing Kim and Mikko and their impressive team", says Play Ventures Founding Partner Harri Manninen. "The social games market has grown massively in recent years, with people finding more meaningful connections globally through engaging social gameplay. Social First are approaching this opportunity with decades of know-how and the proven ability to scale cross-platform social MMOs. We believe that Social First will play a major role in defining the next big trend in gaming"
"I'm thrilled to invest in Social First with my angel syndicate. Both Kim and Mikko are exceptional game founders and it's awesome to be on this journey with them and giving them all the support that I can", says syndicate lead Joakim Achrén.
The Social First team will be attending the Pocket Gamer Connects conference on 14th-15th February 2022 in London. If you are interested in arranging a meeting or would like to find out more about their recruitment process, you can get in touch with the team at [email protected] or via their website.
Team17 (@Team17) announced their participation in gamescom 2023, the biggest interactive entertainment trade show in the world, held in Cologne, Germany.From 23rd-27th...

Goodbye World, the indie game sensation from PM Studios (@PMStudiosUSA) and Isolation Studio, is coming to Xbox One, Xbox Series, PlayStation 4 and PlayStation 5 on June...

Rise of the Triad: Ludicrous Edition, a brand-new Source port of the 1995-released first-person shooter with widescreen resolution support, a classic mode, mouselook support,...