Discover the Meaning Behind "Stay Human" in Dying Light 2
Published: Wednesday, February 02, 2022Tagged: Gaming, Pre-order, Windows, Xbox Live, Xbox One, Xbox One X, Xbox Series X|S, Xbox Store

To commemorate the launch of the highly anticipated sequel Dying Light 2 Stay Human, Techland has launched a new campaign inviting fans and followers to reflect on what it means to "Stay Human."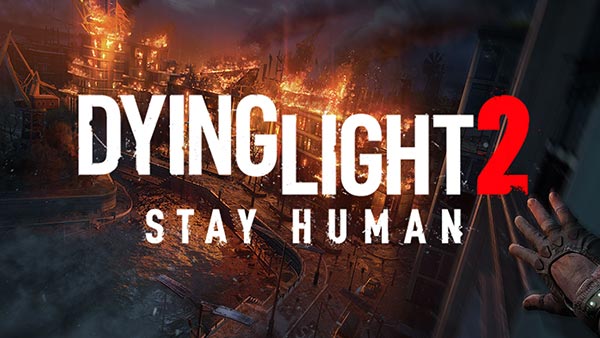 The #StayHuman campaign, which includes the participation of thought leaders, artists, journalists, and key figures from online communities around the world, asks the question, "What does it mean for you to Stay Human?", inviting everyone to share their own view and how they have come to that conclusion.
The campaign features games industry veteran Brittney Brombacher, host and co-founder of the What's Good Games podcast. Brittney spoke in-depth about how we must aspire to preserve our humanity, even in a world as brutal as Dying Light's, where the people "have nothing else to offer one another except for their humanity, their kindness, their compassion, their sympathy, their ability to be a shoulder to lean on in trying times."
Mario Cifuentes, also known as Dying Light superfan OniZombies, calls in from the Grand Canyon and ponders connections with the world and others. "Are those connections positive?" Mario asks. "Are they wholesome? Do they put a smile on someone else's face?"
Coming from Brookago, we have Kahlief Adams, the host of Spawn on Me, the award-winning podcast spotlighting people of color throughout the games industry, and the creator of last night's The Spawnies, which celebrated the games that carried players through 2021. "We are in a world where there are so many negative things happening," says Kah. "But I feel like each one of us can be a power for good, a force for good, and a beacon of light for what that means for everybody else."
Jonah Scott, renowned voice actor for Dying Light 2's main protagonist, Aiden Caldwell, as well popular media like BEASTARS and Sk8 the Infinity, reflected on wanting to make loved ones proud and supporting the community: "It means being kind to and loving yourself, as well as everyone around you, even though the world outside is sometimes pretty freaking crazy."
Rounding out the campaign in the US is Danny Peña, founder and host of the legendary Gamertag Radio and gaming editorial lead for G4. In regards to the question, Danny spoke at length about living life to its fullest: "Don't be afraid of making that change and taking that risk." Thanks to a recent move, Danny has "been getting a lot of opportunities" and "been living a better life now because of it."
Check out the full campaign video below, and if you're wondering how representatives from other regions feel about what it means to Stay Human, check out these videos from the UK, Poland, Latin America, and from all around the world.
The world premiere of Dying Light 2 Stay Human is just around the corner, so don't miss any episode of the Dying 2 Know web series (all available here) and if you're Dying 2 Know More, go further behind the scenes with more episodes of exclusive interviews.
Dying Light 2 Stay Human will be launching February 4, 2022 on Xbox One, Xbox Series X|S, PlayStation 4, PlayStation 5 and PC.
Pre-orders are available via dyinglightgame.com/preorder. All pre-orders will come with the exclusive digital Reload Pack and Reach for the Sky Pack, featuring unique outfits, weapons, backpack and paraglider skins. Reach for the Sky Pack, was created in collaboration with Rosario Dawson (The Mandalorian, Sin City), who plays Lawan, a key character whose fate connects with main protagonist Aiden during his journey.
Dying Light 2: Stay Human Achievements
Most Recent Trailers for Dying Light 2: Stay Human
Latest Dying Light 2: Stay Human News & Rumors
Techland (@TechlandGames) announced that Dying Light 2 Stay Human's (@DyingLightGame) first major story DLC has been delayed. The DLC, once planned for release...

Dying Light 2 Stay Human's (@DyingLightGame) New Game Plus mode, introduced earlier this week with Update 1.3.0, is just the beginning of new in-game happenings this week....

Techland (@TechlandGames ) announced that Update 1.3.0 is coming to Dying Light 2 Stay Human (@DyingLightGame), addressing myriad co-op issues and delivering completely new...