Bet on Xbox: Most Anticipated Games of 2022
Published: Wednesday, February 02, 2022Tagged: Gaming

The year 2022 looks promising for future Xbox One games, with several titles still awaiting release. So don't worry if you're still using Microsoft's last-gen console; there's enough to look forward to in the next 18 months or so.
Even having the current-gen Xbox Series X and all of the planned Xbox Series X games, numerous titles, including some of the most highly anticipated games like Saints Row and Marvel's Midnight Suns, are still headed to the Xbox One. So, if you haven't been able to get your hands on the latest Xbox system due to the low Xbox Series X supply, you'll still have enough to look forward to.
One of the markets that is anticipating the arrival of the new Xbox is the Asian market.The Asian gaming market is one of the largest globally, boasting a lot of gamers and game developers as well. The online gaming market is almost as big as the Xbox market, and websites like "Thai betting news" offer a large variety of gaming options for all online gaming enthusiasts.
Along with the supply of Xbox, here are some of our most anticipated games coming to Xbox in 2022:
Rainbow Six Extraction
Play it for free on PC, console, and cloud with Game Pass!
This is a whole new game rather than being a spin-off of the hugely popular Rainbow Six Siege. Rainbow Six Extraction is a fresh new three-player co-op PVE multiplayer game in which you play as Rainbow Operators against a mutant extraterrestrial infection that has infected humanity.
Dying Light 2
The survival horror-themed game will be released on February 4, 2022.
In Dying Light, parkouring zombie-slaying was the name of the game, and you'll be doing it all over again in Dying Light 2. Based on how popular the previous game was, this sequel takes place 15 years later, with just one human colony remaining on the diseased planet. This one leans more heavily on the RPG components, making difficult decisions that result in sacrifices and map lockouts. You'll help some people while damaging others, but it'll be an entertaining adventure anyway. It's bigger, better, and more vicious than ever before.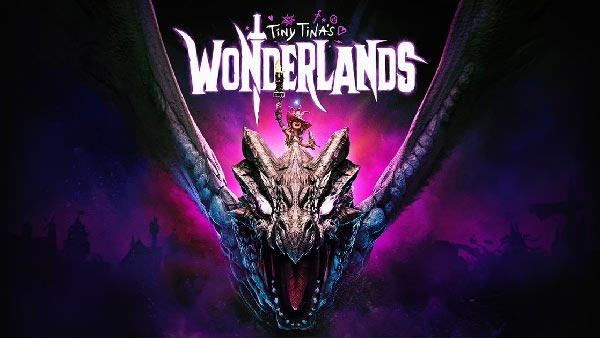 Tiny Tina's Wonderlands
The looter shooter game will be released on March 25, 2022.
Have you played Bunkers & Badasses before? No? Those who played the Borderlands 2 DLC Tiny Tina's Assault on Dragon Keep will be familiar with her wild take on D&D but don't worry; you don't need to know anything. Tiny Tina's Wonderlands sees her reprise her position as Bunker Master in a fantasy adventure for up to four players in cooperative play. You're on the right track if you're expecting everything you've come to expect from Borderlands plus the addition of spellcasting and total anarchy. That is until Tina takes it out and replaces it with something completely new.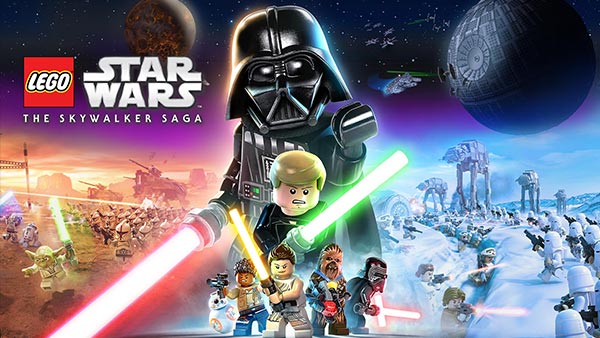 The Skywalker Saga
The action-adventure game is set to be released in the spring of 2022.
The Star Wars/Lego crossovers have always provided blocky brilliance, but this will be different. It'll be incredible to watch all of the Star Wars movies in one place, especially when you consider that these are completely new games with visuals that merge realistic components with Lego bricks and characters and regular sprinkles of creator TT Games' signature comedy.
Other games to look out for in 2022
Saints Row
Set to be released on August 23, 2022.
Genre - action
A reboot of Saints Row for a new generation.
Marvel's Midnight Suns
Release date to be announced in 2022
Genre - Strategy
Somerville
Release date to be confirmed later.
Genre - Adventure
A story-driven adventure in which we play as a family attempting to survive a sci-fi disaster.
Party Animals
2022 is the tentative release date.
Genre - Party game
A physics-based brawler featuring adorable pudgy animals and ridiculous weaponry.
Sam & Max: The Devil's Playhouse, a remastered version for one of the last traditional adventure games Telltale made before hitting it big with The Walking Dead, is...

Articy Software has launched articy:draft X (@articydraft), the newest version of the articy:draft software series that has been used to create games such as Broken Roads,...

Though most people think of PC games when the word "esports" is mentioned, not many people realize how popular console esports games are getting. As time passes, the...