The Enigma of Mighty the Armadillo
Published: Monday, February 07, 2022Tagged: Gaming

Here are a few facts about armadillos. Their shells are used to make musical instruments in the Andes Mountains. They were presumed extinct until 1988, and only two known species can actually use their signature move of curling up into a ball. Armadillos are also a frequent prop in video gaming, going back to at least the early 1990s when SEGA's experimentation knew almost no limits.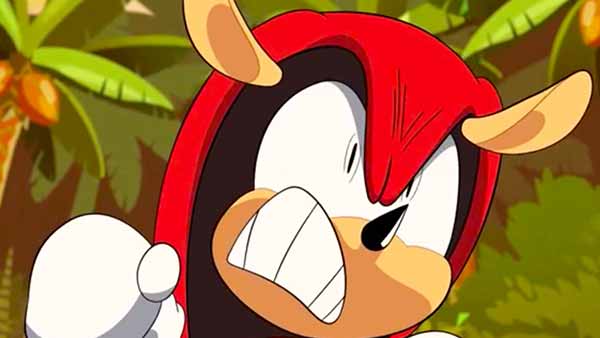 Mighty the Armadillo
A bit of research tells us that the beloved armadillo features in games as disparate as Red Dead Redemption, Guacamelee!, Dillon's Rolling Western, and two other games that include the latter title's protagonist. Dillon also appears in Super Smash Bros, albeit as a trophy. The mammal's usefulness as a gimmick doesn't stop with conventional video gaming, as armadillos have also found friends among online casinos.
The operator Tropicana carries the slots game Texas Tea, which includes an armadillo as one of the symbols on the reels. Sadly, it's one of the lowest-scoring stops in the game but, as a creature that's emblematic of the Lone Star State, it serves its purpose well. So, thus far, lovers of armored critters can either hunt armadillos in Red Dead (it's part of the Unnatural Selection achievement) or play Texas Tea with free spins online.
There are more 'dillos in gaming, though. Perhaps inevitably, given Sonic The Hedgehog's ever-expanding friends group, an armadillo appears in the Blue Blur's back-catalog. Known as Mighty, this gentle soul is a pacifist and enjoys traveling and "forest bathing", something Wikipedia defines as a type of relaxation that involves spending time in natural environments such as woodlands.
Big the Cat
Unusual hobbies aside, Mighty the Armadillo remains a bit of an enigma within the Sonic canon, not least because he has been absent from the adventures of the hedgehog for quite some time. This sabbatical is referenced - incorrectly - in the 2011 game Sonic Generations, where a poster lists his most recent appearance as 1993, two years prior to his true final game in 1995.
What happened in 1993? Mighty, along with Sonic and another new character, Ray the Flying Squirrel, was created for the arcade-only title SegaSonic [sic] the Hedgehog. The cabinet used a trio of trackballs to allow up to three people to play the game, which took the form of an early endless runner. Courtesy of YouTube, it's possible to see how this Japan-only game looked.
The problem with Ray and Mighty was that the Sonic roster was exploding, a point emphasized by our favorite armadillo's final game, Knuckles Chaotix on the Sega 32x. Chaotix introduced another four new characters, namely, Vector the Crocodile, Espio the Chameleon, Bomb, and Heavy the Robot. Sonic fans would finally lose their patience in 1998, with the addition of Big the Cat.
Given all the previous, it's perhaps unlikely that Mighty the Armadillo will ever make a return to our screens but his reference in Generations might offer armadillo fans a small glimmer of hope.
The Sisters 2: Road to Fame, the open-world party game from Microids (@Microids_off), will launch digitally on Xbox One, Xbox Series X|S, and PC/MAC in 2023. Physical and...

Lil' Guardsman, a narrative-driven deduction adventure game from independent studio Hilltop Studios and publisher Versus Evil (@vs_evil), will launch later this year on...

Game porting is an important aspect of satisfying the desires of gamers who want to play their favorite games on multiple platforms and devices. Without game porting, gamers...