Elden Ring Launch Inspires Xbox Players to Switch Time Zones
Published: Friday, February 25, 2022Tagged: Gaming

Game developer FromSoftware was known for little more than productivity software before its first game release in 1994, the niche first-person RPG King's Field. Since then, the studio has slowly made a name for itself as one of the pre-eminent developers in the gaming industry, creating an entire genre of game via its famously-difficult Souls series.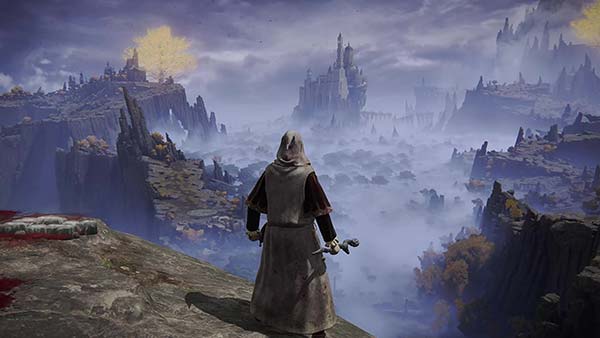 From a committed cult following to an international audience, fans of FromSoftware had been patiently anticipating its latest release: Elden Ring, an open-world RPG co-created with Game of Thrones author George R. R. Martin. With rare critical acclaim ahead of its release resulting in a Metacritic score of 97, gamers were barely containing their excitement in the days leading up to Elden Ring's release date on February 25th. But inventive Xbox players found a way to access the title early – by moving to a different country.
"Moving to New Zealand"
Xbox users exploited something of an open secret with their Xbox Live accounts, whereby they could reset the account's registered location to one in a different time zone. Elden Ring was set to go live on online storefronts at midnight on February 25th in each time zone; midnight strikes in New Zealand at 6 am ET or 3 am PT on February 24th, meaning that intrepid gamers in the US could purchase the game up to 21 hours earlier than they were supposed to. In doing so, they effectively bypassed a temporary region-lock on the game – something much more widespread in the industry than might otherwise be known.
Region-Locking Across Industries
Region-locking for gaming content is nothing new. It is actually a common occurrence in other online gaming spaces such as the fast-growing iGaming space in the US. Online casino sites often operate by country, with different deals and offers available depending on your location. The practice is so common that third-party comparison sites exist to help gamers find the best value for money where they are gamers in the UK can find a full list of various bonuses here, while US gamers can even search by state for localized bonuses.
The same is also true of the home video market, with Blu-ray discs, and even DVDs before them often coded to a specific region. Blu-ray discs can be coded for one of three regions as explained here, rendering them unplayable on devices locked to either of the remaining regions. For example, a Blu-ray coded for Region A (which includes the USA) would not play on a Blu-ray player coded for Region B (which includes the UK).
Region-Locking in History
Of course, the video-game industry has a storied history with region-locking, as early consoles like the PlayStation were the progenitors of today's Blu-ray region-locking. Consoles were locked to regions, preventing the playing of games exclusively released in other countries. But even then, gamers found a workaround, by "chipping" the console, as explained here, to accept games from all regions.
If history tells us anything, it's that regional releases play an integral part in the gaming community. Availability is a hot topic and one that will always be a focus for gamers who want equal access to their favorite content.
Bish Bash Bots, a co-op party game that combines tower defense and brawler mechanics, is coming to Xbox, PlayStation, Switch and PC later this year from Firestoke...

BBG Entertainment GmbH, the developer behind nostalgic, classic video games like BOULDER DASH, has announced the launch of three revived legendary games for modern consoles...

If you are new to the casino world, you might believe that free games are equal to demo games. But playing free casino games doesn't always mean that you will play with fake...