The Best MMA Video Games of All Time
Published: Monday, February 28, 2022Tagged: Gaming

Mixed martial arts may not be a member of the 'Big 4' sports - baseball, football, basketball and hockey - but it is a fast-growing one that is also a hugely popular spectator sport worldwide. Unlike other professional athletic organizations that run by seasons, the ultimate fighting championship (UFC) promotes MMA year-round, with a variety of thrilling fights on the schedule at all times. These fights see two competitors engaged in a ring, fiercely utilizing techniques from boxing, karate, judo, and wrestling, to rise above the other and secure dominance.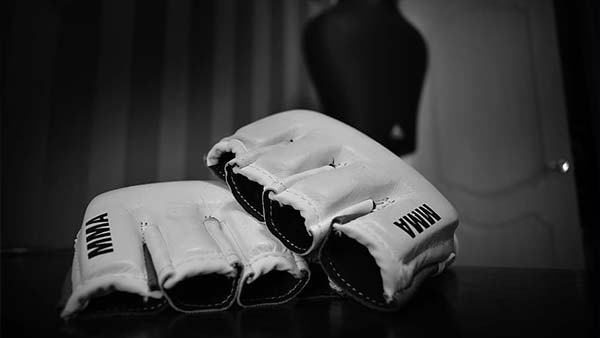 MMA fans are highly dedicated to the sport and will jump at any opportunity to see a matchup in real-time. After all, there really is nothing that can compare to the atmosphere in an MMA arena. Aficionados also follow UFC betting odds for expert insight on top contenders and fighting outcomes. With only two athletes facing off against each other, the stronger, more talented opponent will almost always take home the title. But what happens when MMA fans want to get a little extra fighting action in outside of watching takedowns and interacting with fighters through betting? Like any other sports fan, video games bring them close to the sport they love no matter if there's a game on or not. While MMA may not have as many titles in the video game world as football or basketball, there are some legendary ones to choose from. Here are four of the best of all time that takes gamers as close as possible to a real MMA fight in the virtual world.
UFC Undisputed 3 (PS3 & Xbox 360)
First up is UFC Undisputed 3, the third edition in an epic video game fighting series that was first launched in 2010. This title truly embodies the look and feel of MMA, with gameplay that is both entertaining and immersive. Arguably the most loved MMA game out there today, UFC Undisputed 3 features incredible graphics, on-screen mini-games, and new and improved functions in Career mode and Create-A-Fighter mode. Even after a decade, it's hard to find an MMA video game that rivals it.
EA MMA (PS3 & Xbox 360)
The video game company giant EA jumped on the MMA bandwagon with this game, an obvious competitor to the UFC Undisputed series which was released in the same year. But the two games were very different from each other, with EA MMA implementing a strategic pass system and a highly realistic Career mode which sees players able to gain expert advice from the Netherlands-born epic fighter, Mr. Bas Rutten. One thing's for certain: players of Undisputed will definitely want to try out this game. Since it's available for play on both PlayStation 3 and Xbox 360, either console will get the job done.
UFC: Tapout 2 (Xbox)
The sequel to this game was even better than the original, and that's hard to come by sometimes in the video game world. UFC Tapout 2 has one of the cleanest looks in MMA video game titles, with fight scenes appearing so close to the real thing you have to blink twice to remember you're in a game and not seated behind the physical ring. In addition, the game features a variety of exciting unlockable fighters such as Bruce Buffer, Larry Landless and Big John McCarthy - each of these big characters can be accessed by completing certain challenges in Championship mode and Arcade mode.
The Ishu Kakutougi (PS2)
If you're looking for a fighting game that is extremely true to original mixed martial arts, this is the one for you. The Ishu Kakutougi features kickboxers and judo specialists as opposed to standard UFC athletes. There's definitely a higher level of strategy present throughout the title, which is an interesting take on standard MMA. Highly recommended for those who are not afraid to branch out from popular types of fighting gameplay into more niche titles. Unfortunately, Xbox players will have to sit this one out as it is only available on PlayStation 2.
Developer Nekki dropped the first gameplay trailer of SPINE, its upcoming gun fu action game, at the PC Gaming Show: Most Wanted. SPINE will let you unleash stylish and...

Sam & Max: The Devil's Playhouse, a remastered version for one of the last traditional adventure games Telltale made before hitting it big with The Walking Dead, is...

Articy Software has launched articy:draft X (@articydraft), the newest version of the articy:draft software series that has been used to create games such as Broken Roads,...