Is Xbox Game Pass the Best of The Subscription Services?
Published: Monday, April 25, 2022Tagged: Gaming

The past few years have seen the rise of the different gaming subscription services as news continues to show how online options are growing too with Nintendo's own Switch Online service looking to rival both PS Plus from Sony and Game Pass Ultimate from Microsoft – with online gaming as a whole at these gaming sites growing, and subscription services running into a strange position to stand out and capture new subscribers, why is it that Microsoft have managed to get it so right and why does Game Pass stand out amongst the others?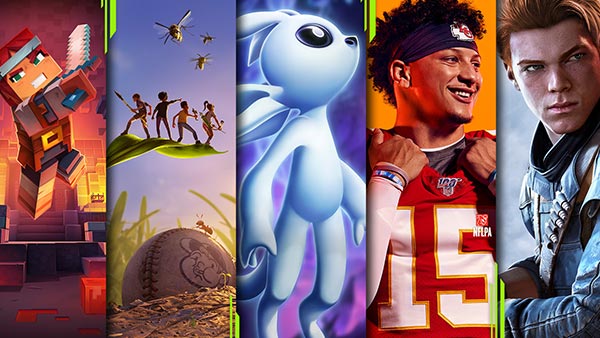 A big collection of unique IPs – With Xbox already being home to some of the biggest gaming franchises in the world, it's no surprise that offering these on a month to month basis at a low cost was always going to succeed and as Microsoft look to expand its collection this list of unique IPs keeps growing too – for now, without the likes of Nintendo being in direct contention with its own catalogue of unique games and PS Plus falling somewhat behind, the big collection of unique games will continue to drive the Xbox Game Pass forward and certainly sets itself aside from the other big gaming subscription services too.
Ongoing expansion is key – With the announcement that Microsoft will be purchasing gaming giant Activision Blizzard, the ongoing expansion is key for success too, and picking up some more fantastic IP's including the Call of Duty series, World of Warcraft, Diablo, and leaning into some mobile gaming options too with the likes of Candy Crush. Whilst it won't be a regular occurrence to have these huge deals signed, this once again shows why Game Pass currently sits above the other services and why it currently holds such great value.
Pricing that makes sense – This isn't to say the other subscription services aren't competitively priced, but so long as Microsoft are able to keep pricing that makes sense, currently at around $15 per month for the ultimate service which gives access to hundreds of games and new releases on day one, it holds its value very well – unlike the other subscription services too, these games are available across multiple platforms making it a more unique option too, and something that the other services have yet to start offering.
These subscription-based services are still relatively new and still growing, and for users that have yet to explore what they have to offer they're certainly worth trying out particularly with very low cost welcoming month deals – they're a great way to explore new games and to try content that may not have been accessible before.
RIPOUT, the sci-fi horror FPS from 3D Realms (@3DRealms) and indie developer Pet Project Games (@PetProjectGames), just unleashed a new trailer for RIPOUT (@RipoutGame),...

Promenade, a 2D Collectathon that will take you on a colorful and whimsical adventure, was announced by RED ART GAMES (@REDARTGAMES) at the Guerrilla Collective Showcase...

The Lord Of The Rings: Gollum from German game developer Daedalic Entertainment is certainly a long-awaited game for all the LoR fans. However, The Lord of The Rings:...