Alchemic adventure game The Serpent Rogue launches today on Series X|S, PS5, Switch and Steam
Published: Monday, April 25, 2022Tagged: Gaming,

[email protected]

, Windows, Xbox Series X|S, Xbox Store

Alchemy sandbox adventure game The Serpent Rogue from Team17 (@Team17) and Sengi Games launches today on Xbox Series X|S, PlayStation 5, Nintendo Switch and Steam.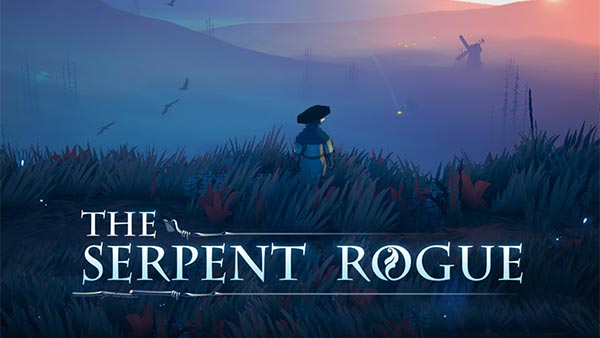 Alchemy is one of the key ingredients in The Serpent Rogue's gameplay and mastering it will be pivotal to The Warden's success. Collect and research ingredients to unveil their uses, experiment with different mixtures to craft unique potions, and use concoctions in a variety of ways to progress through an everchanging world.
The Serpent Rogue allows players to tackle challenges in a myriad of ways: adversaries can be defeated directly through head-to-head open combat, perfectly timed alchemic potions, or by befriending and taming local beasts. Each step on The Warden's journey is fraught with challenges and decisions, the echoes of which can be felt across the wider world. For instance, leaving food lying around will attract vermin and cause havoc, while bodies left unburied will lure fearsome ghouls, so tread carefully.
Watch the official launch trailer below.
The Serpent Rogue key features
Sandbox roguelike: Explore the mysterious world of The Serpent Rogue; locations and items are randomised by storms that sweep the land
Permutations aplenty: Utilise the magic and crafting of alchemy to create new tactics and overcome the many threats and situations created by the corruption of the Serpent Rogue
Cause and effect: The Warden's actions have consequences that can be used to their advantage; but will they become the hero of the tale… or the villain?
The Serpent Rogue is available on Xbox, PlayStation, Switch and PC via Steam.

Xbox Store: here
The Serpent Rogue Achievements
Most Recent Trailers for The Serpent Rogue
Latest The Serpent Rogue News & Rumors
Ukraine-based development studio Sengi Games has announced that upcoming title The Serpent Rogue (@TheSerpentRogue) will still launch on 26th April as planned, despite the...

Team17 (@Team17) and Sengi Games announced that their alchemy driven action-adventure The Serpent Rogue is coming to Xbox Series X|S, PlayStation 5, Nintendo Switch, and PC...
Rate This Article
Average Score: 5





Votes: 1