NACON reveals new Rig 800 Pro Wireless Headset Series for Xbox, PlayStation, and PC
Published: Wednesday, May 11, 2022Tagged: Gaming, Windows, Xbox Accessories, Xbox Hardware, Xbox One, Xbox One X, Xbox Series X|S, Xbox Store

NACON unveiled its all-new RIG 800 PRO range of wireless gaming headsets for Xbox, PlayStation and PC this week. The critically acclaimed wireless RIG 800 Series is back in PRO form with an all-new base station. Available Now at Best Buy, Walmart, Target, GameStop, Amazon and Ebay.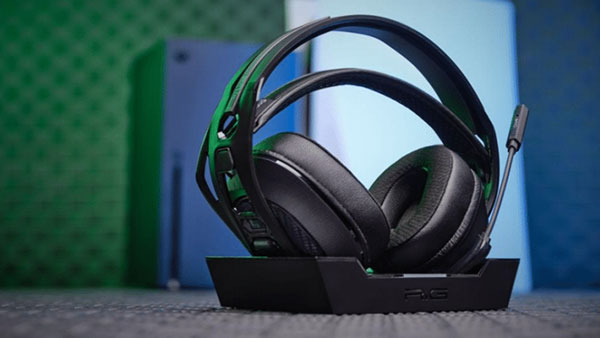 With an all-new multifunction base station, the 800 PRO provides gamers with a lag-free wireless connection as well as seamless charging. The base station also comes equipped with a removeable USB wireless adaptor that can be plugged directly into a console, allowing the stand to be placed anywhere for convenient charging.
Alongside the base station, the 800 PRO also features RIG signature premium audio with powerful 40mm drivers that have been precisely tuned for 3D audio. Available in two models, the 800 PRO HS is designed for PlayStation while the RIG 800 PRO HX is officially licensed for Xbox and includes DolbyAtmos for Headphones. Gamers can experience three-dimensional precision audio by simply connecting the dock or USB wireless adaptor to the Xbox console.
"We set out to deliver a serious upgrade to the popular 800 Series with the new PRO edition. We've added a unique charge dock with a removable USB wireless adapter while maintaining the $149.99 price tag," said NACON Head of Development for RIG, Jack Reynolds. "The new 800 PRO Series gives players the audio performance they need to improve, compete and win at an incredible price."
Watch the official trailer below.
RIG 800 PRO features:
Charge anywhere: The new multifunction base station that allows you to conveniently dock and charge your headset.
Unleash 3D audio: AccessDolby Atmos® for Headphones instantly when you connect the wireless adapter or base station to your Xbox.
Long battery life: Similar to its predecessor, the RIG 800 PRO has up to 24-hours, lag-free wireless audio with secure connection to your console.
Wireless excellence: Up to 30 ft / 10m of wireless range with a dedicated 2.4GHZ radio frequency.
Premium audio: 40mm, high-sensitivity drivers with low frequency resonators that reinforce base and reduce distortion.
RIG signature style and comfort: The RIG 800 PRO features RIG signature self-adjusting head strap with small, medium or large sizing allowing for the perfect fit every time, and a flexible, durable headset frame that is virtually unbreakable.
A fan favorite feature: Noise-canceling mic with flip-to-mute function for focused gameplay.
On headset controls: On-ear volume, game/chat balance and mic monitoring controls.
Sound-isolating ear cups block noise and keep you focused.
The RIG 800 PRO HX and HS is available now at retailers (Best Buy, Walmart, Target, GameStop, Amazon and Ebay) for $149.99. The RIG 800 PRO is available now in the US in for $149.99. ARIG 800 PROHD, which is aversion for PC, is scheduled to launchin the US later in 2022.
Official Site: https://www.riggaming.com/800-pro-series
Forthright Entertainment and Soma Games announced that The Lost Legends of REDWALL: The Scout Anthology has been delayed and will now release on Xbox Series, PS5 and PC in...

The gamers' charity SpecialEffect (@SpecialEffect) received over £500,000 in donations from more than 90 games industry partners who participated in the One Special Day...

Chimera Entertainment confirmed that Strategy 4X title, Songs of Silence, will release in Spring 2024. The game will be released first on PC, with console versions...
Average Score: 4




Votes: 2