Behaviour Interactive Acquires Seattle's Midwinter Entertainment
Published: Wednesday, May 18, 2022Tagged: Gaming, Industry

Behaviour Interactive (@Behaviour) announced its acquisition of Seattle, Washington-based Midwinter Entertainment from the game developer's UK owner, metaverse technology company Improbable. Known for their work on several genre-defining games, Midwinter's powerhouse team of approximately 30 will officially become part of Behaviour Interactive on June 2, 2022, subject to the completion of the closing conditions.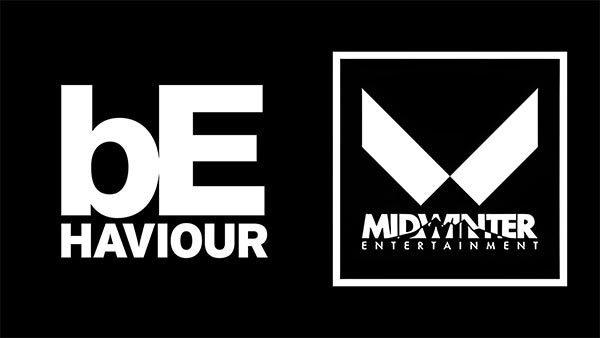 Behaviour stands to benefit greatly from Midwinter's deep experience and talent. The Canadian gaming leader welcomes the opportunity to channel their skills into exciting original IPs. The acquisition is also a big win for Midwinter, which will become a key asset of an established and ambitious developer whose credentials include the smash hit asymmetrical horror multiplayer game, Dead by DaylightTM.
"Behaviour was not just looking for any studio, but the right studio. Chemistry was essential and our similar values, cultures and our commitment to creating games that push boundaries and defy expectations make Midwinter a perfect fit," said Rémi Racine, Behaviour Interactive's President and Executive Producer. "This is an important move during a milestone year for Behaviour, which will mark its 30th anniversary in September, and further evidence of the impressive growth that has seen our revenues more than double since 2019 and our team reach nearly 1,000 full-time employees."
As Mary Olson, Midwinter's Studio Head, said, "When we first started talking to Behaviour months ago, the alignment across the teams was striking, and in my experience rare. As we continued to explore, it was clear the opportunity goes beyond similar values and development philosophy. We are thrilled to join and learn from a team with proven success across a broad spectrum of IP, while in turn leveraging the strong foundation, culture, and team we've built at Midwinter to expand Behaviour's portfolio. Plus, Midwinter will be able to leverage 30 years of legacy and join forces with one of North America's fastest-growing gaming studios."
Herman Narula, CEO and co-founder of Improbable, commented: "As part of our announced focus on the metaverse Improbable announced the divestment of its non metaverse focused content teams at the start of the year. We are really excited to have found partners who we believe can provide a fantastic home for the Midwinter team. We are very pleased to see Midwinter go with Behaviour, both for the common ambition they have, and for the cultural fit we have observed all along our discussions. The work done by the Midwinter team over the past three years has been phenomenal and we wish this team all the very best and will be looking forward to seeing their upcoming projects come to life."
The acquisition of Midwinter Entertainment is part of a growth strategy that recently saw the addition of a new partner, Haveli Investments. Alongside its first investor, NetEase, these partners will further support Behaviour's global expansion.
To keep up with the latest Games Industry news, rumors and updates, follow @XONEHQ on Twitter, YouTube, Instagram, Facebook, and Pinterest, download the free XBOX app for Android or subscribe via email and rss.
BBG Entertainment GmbH, the developer behind nostalgic, classic video games like BOULDER DASH, has announced the launch of three revived legendary games for modern consoles...

If you are new to the casino world, you might believe that free games are equal to demo games. But playing free casino games doesn't always mean that you will play with fake...

The Sisters 2: Road to Fame, the open-world party game from Microids (@Microids_off), will launch digitally on Xbox One, Xbox Series X|S, and PC/MAC in 2023. Physical and...