"I, the Inquisitor" announced for Xbox Series X/S, PS5, and PC; New Gameplay Revealed
Published: Wednesday, May 25, 2022Tagged: Gaming, ID@Xbox, Pre-order, Windows, Xbox Series X|S

Polish developers The Dust (@TheDustStudio) announced that their upcoming game "I, the Inquisitor", based on the popular Polish series of fantasy books by Jacek Piekara, will be coming to Xbox Series X/S, PS5 and PC.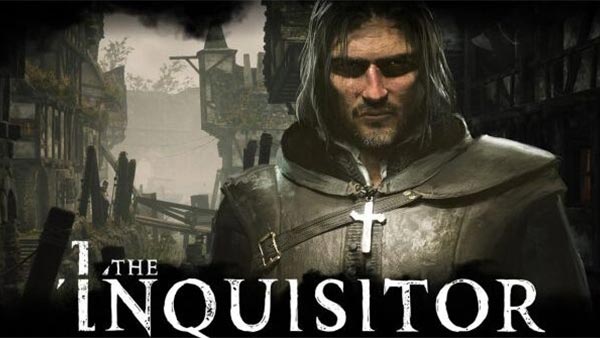 "I, the Inquisitor" is a story-driven, dark renaissance, action-adventure mystery game set in an alternate history 1500's. In this world, Jesus did not die on the cross. Instead, he broke free from his crucifixion and unleashed bloody vengeance on those who did not believe in him. Centuries pass and now an army of zealot Inquisitors brutally enforce the faith of this blood-hungry Church that has taken hold in Europe.
You play as one such Inquisitor in service this The Holy Office - Mordimer Madderdin. Dispatched to the despondent town of Konigstein, you will be tasked with dealing with the various crimes and transgressions of the common folk, all while dealing with an ancient evil that is trying to take root around you.
Use your sleuthing skills to uncover clues, secrets and suspects. Use cunning or threats to get the answers you need. And finally, make the difficult moral judgments to decide the fates of those under your investigation. Will you show mercy for their lapses or will you unleash holy cruelty as is expected by the faith?
Take a peek at the new trailer and learn more about the game below.
Game Features
Be the Ultimate Holy Judge and Jury – Decide the fates of those under your investigation based on how far or close you want to enforce the rule of this vengeful faith in God.


A Morally Tainted, Non-Linear Tale - This is a dark and gritty story centred around a religion preaching revenge and violence. Multiple branching story choices will test your morality.


Enlightened Sleuthing - Use various unique skills and abilities that allow to solve the various crimes and mysteries that have befallen Konigstein.


Delve into the Unworld - Unbeknownst to others, Mordimer has the divine ability to enter the mysterious Unworld. There he can discover the deeper secrets that suspects hide in their consciences. But a dark force reigns supreme here and will do everything to destroy you for stepping foot into its realm.


Persuasive Interrogations - As an Inquisitor, you have been given free reign to use more questionable methods and tools to get suspects to reveal "the truth". These optional interrogations date back to the times of the real Inquisition and it's up to you to decide if and how much force to apply to those under your investigation


Let Your Sword Do the Talking - A full sword combat system means various cases will let or even require you to use brute force.


"I, the Inquisitor" will be released on Xbox Series X/S, PlayStation 5 and PC via Steam.
To keep up with all the latest Xbox news, release dates and updates, follow @XONEHQ on Twitter, YouTube, Instagram, Facebook, and Pinterest, download the free XBOX app for Android, and stay tuned for more info as it arrives.
Most Recent Trailers for I, the Inquisitor