Autonauts Launches On Xbox One, X|S, PS4, PS5 and Switch this month!
Published: Wednesday, June 01, 2022Tagged: Gaming,

[email protected]

, Xbox One, Xbox One X, Xbox Series X|S

Curve Games and Denki announced that their hugely successful base-building, management, and automation sim, Autonauts, is coming to XBOX, PlayStation, and Switch on June 16th.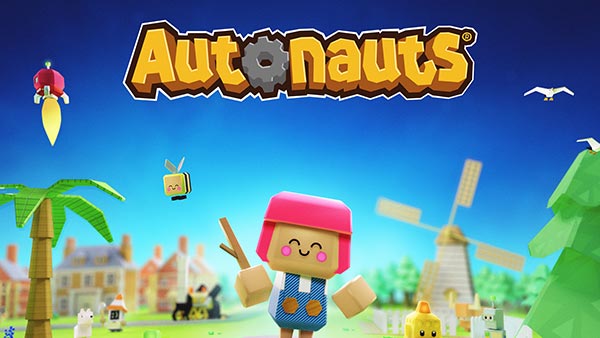 Autonauts is a game that oozes personality and innovation to offer players of all ages a chance to explore a unique and colourful universe of coding and crafting. Build a mighty Bot workforce to automate everything in your settlement; teach them what to do, and expand their brains and operational potential with numerous upgrades and options. Create rudimentary crafting items and structures from blueprints, and build dozens of different Workerbots to make your new planet a fully functioning home.
The Autonauts console version is a brand-new player experience, providing fans with an evolved tutorial and structure that enables them to hone their coding skills more quickly and effectively. Conveniently code mechanical helpers by showing them what to do step-by-step, be it cooking, farming, mining, construction and so much more; then sit back and watch your automation 'ant farm' carry out their duties.
Autonauts combines the best of coding, crafting, simulation, world-building, production-line, and resource management to create a truly awesome experience unlike any other.
Autonauts will be available for Xbox One, XS, PS4, PS5, and Nintendo Switch on June 16, 2022.
Team17 (@Team17) announced their participation in gamescom 2023, the biggest interactive entertainment trade show in the world, held in Cologne, Germany.From 23rd-27th...

Goodbye World, the indie game sensation from PM Studios (@PMStudiosUSA) and Isolation Studio, is coming to Xbox One, Xbox Series, PlayStation 4 and PlayStation 5 on June...

Rise of the Triad: Ludicrous Edition, a brand-new Source port of the 1995-released first-person shooter with widescreen resolution support, a classic mode, mouselook support,...