Two Xbox Game Pass Titles That Were Recently Announced and are Anticipated in 2022
Published: Monday, June 20, 2022Tagged: Gaming

Since the recent Xbox and Bethesda Games demonstration, anticipation for the Xbox Game Pass has increased to a level that has never been seen before. Over the course of the past two years, the subscription service has had a significant amount of traffic, during which time an increasing number of games have been added to the library on the very first day of their availability.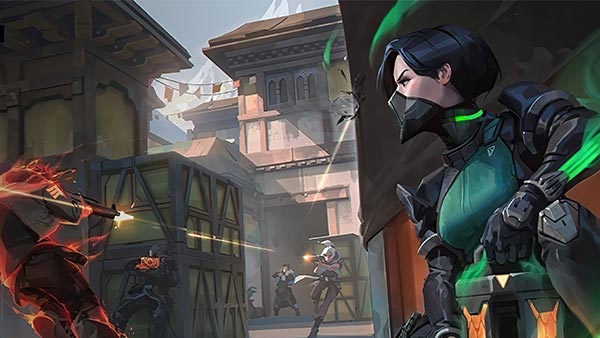 Xbox and Bethesda unveiled a selection of titles that will be available on the Game Pass service for the foreseeable future. In addition, several more day-one releases will be made available on the service in 2022. In addition to the newly released titles, a significant number of older games will also be making their first appearance on the site during the next several months, therefore now it's the dreaded wait. However, to help pass the time, you can play a wide range of traditional casino games and have the chance to win some money, there are online gaming platforms that can be found here where you can participate in poker, roulette, blackjack and much more all from your mobile device. Nevertheless, even though it feels like more than a hundred game titles are on their way to Game Pass, in this article, we will be discussing two games that are coming into Game Pass that are highly anticipated for 2022.
Valorant
Riot Games is going all out with their goods this year, as seen by the fact that they are releasing a number of games on the Xbox Game Pass, games such as League of Legends, Legends of Runeterra, and Teamfight Tactics are releasing, however, the most important game out them all is Valorant.
Valorant is a first-person shooter game and within this game players compete against one another in a 5v5 competition, and the objective of the match determines how many points they are allowed to earn. Valorant contains a wide variety of game modes for players to select from, such as the conventional bomb defusal, Unrated, Deathmatch, and many more. All agents will be accessible right away when subscribing to Game Pass; however, certain cosmetics and equipment may require further purchase.
Persona 5
Fans of Japanese role-playing games will be overjoyed to learn that the Persona series will soon be available on Xbox One via Game Pass. Persona is a role-playing video game that combines a dungeon crawler and social simulation elements. The game is considered to be among the finest in its category.
The plot of the series centres on a group of young people who have the ability to penetrate the minds of prospective bad guys and fight the manifestations of those bad guys using their Personas. At the same time, the social parts made progress toward the overarching story while putting an emphasis on developing relationships with a variety of NPC companions.
APICO, the delightful sim that lets you create and manage your own apiary, is buzzing its way to the Xbox One and Series S|X, thanks to Whitethorn Digital (@WhiteThornGames)...

The biannual live digital showcase INDIE Live Expo 2023 (@INDIELiveExpoEN) has reached more than 84 million total views since its launch in 2020. The May event alone...

You can find casino games that are adaptable and playable on Xbox consoles making the activity more enjoyable. With multiple online casinos, these Xbox versions elevate your...