Best Gambling Themed Xbox Games
Published: Tuesday, June 21, 2022Tagged: Gaming

Online gambling is growing quite fast since so many people are tired of commuting just to go play their favorite games and have a shot at winning money. Because of the websites such as playcasino.co.za, the consumers can now scroll through a wide collection of casinos and pick the ones which they like most and play from the comfort of their own sofas.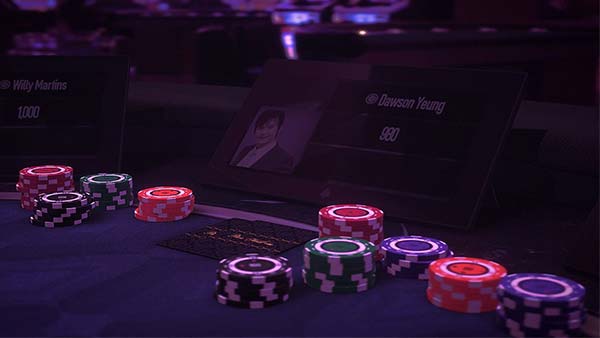 Because the online gambling industry is rising so swiftly, it's piqued the interest of other gaming sectors. For example, Xbox has a wide arrangement of games available which have taken inspiration from betting websites. Here is a list of some of the most fun among them!
Super Blackjack Battle II Turbo
Blackjack is given a new spin in this retro-themed version. Each of the twelve characters has a background. It's a global battle, as the players gather from all around to take on the 'Godfather' of the game. The whole affair seems to be a ruse to cover something more terrible than it really is.
Plot twists and turns abound in this game. Each hand you win will bring an element of mystery and build tensions to your character's personality. Because the game lacks a tutorial on blackjack, it may be difficult to grasp at first unless you are already familiar with the rules of this fun game. However, if you want to wager real money, make sure to check out Springbok casino and their collection of table games. You'll surely find multiple versions of blackjack on the website, both live and not!
Four Kings Casino and Slots
It's hard to imagine a better place to play online casino games than Four Kings Casinos & Slots. Many different types of gambling are available in this game. The gameplay is just great.
The game's creators have shown their class by giving us an excellent game, so you won't have to worry about getting lost in the weeds. Furthermore, the visuals in this game are top-notch. You'll be a fan in no time if you have a shot at this casino-themed game.
Four Kings Casino and Slots may be different in that online casinos have real money at risk, but this is a thrilling way to prepare for actual action. You can always check out ZAR Casino if you wish to actually win some money on slots!
Prominence Poker
Interested in what it's like to play poker with a group of mobsters and see where it leads? 505 Games' Prominence Poker has you covered. You're on a quest to take over the underground poker empire in the sinful city of Prominence, where you must win your way up to "The Mayor."
Prominence Poker has a fun story and the UX is very intuitive. Beginning as a newbie, you must work your way up through the ranks of a ragtag group of faction leaders in backroom games held in places like the dive bar Biker Bar or the Prominence Kleaners Laundromat.
You can play in the single-player version or with up to 6 other people in three different modes. Prominence Poker raises the bar for what a Poker simulator can do. So if you have an Xbox and love poker, make sure to check this game out!
Pure Hold'em
Experienced poker players will enjoy this variation, while newcomers may learn the ropes without feeling intimidated by the complexity of Texas Hold'em. Playing poker in Puke Hold'em is a refined and visually appealing experience. That this is the kind of high-quality game you can readily find in actual casinos online such as Punt Casino.
There are six distinct tables in the game, each with a different degree of challenge for gamers hoping to become the next great blackjack player. Various add-ons, such as the poker beginning pack, poker megapack, or pure bundle, are available for purchase.
GTA 5 Diamond Casino & Resort
The last stop on our list is the GTA 5 Diamond Casino & Resort. This game has sparked the interest of a large number of individuals, particularly younger ones. As soon as you start playing this game, you'll be engrossed and forget about your concerns. Roulette, three-card poker, and blackjack are all available at Diamond Casino & Resort for those who like to play in a more traditional casino setting. In order to get a real-life casino experience, you may just play this casino game or even make an account at a casino such as Yebo Casino.
Chimera Entertainment confirmed that Strategy 4X title, Songs of Silence, will release in Spring 2024. The game will be released first on PC, with console versions...

Developer Nekki dropped the first gameplay trailer of SPINE, its upcoming gun fu action game, at the PC Gaming Show: Most Wanted. SPINE will let you unleash stylish and...

Sam & Max: The Devil's Playhouse, a remastered version for one of the last traditional adventure games Telltale made before hitting it big with The Walking Dead, is...