The Most Thrilling Games for Your Xbox
Published: Wednesday, June 29, 2022Tagged: Gaming

In the eternal fight between Xbox and PlayStation, have you decided to become a loyal Phil Spencer fan? Here are the best games on Xbox One, Xbox series X, or Xbox series S. Your task is to find the free time to go through them all. After all, every game is worth it!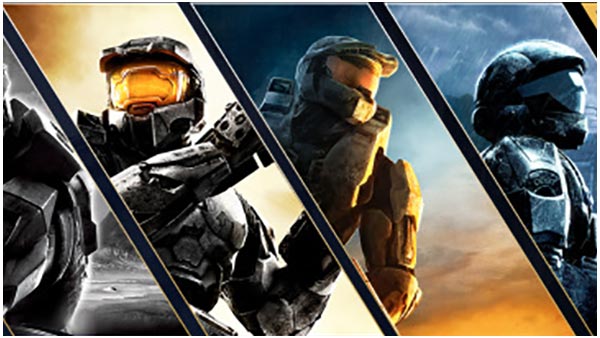 Halo 5: Guardians
If you ask an Xbox fan to name a game they associate with the console, the Halo franchise will come to mind instantly. The first-person shooter about Master Chief, Cortana, and sci-fi battles has been stirring the minds of gamers for years.
Guardians tells the story of how the legendary hero Master Chief is being hunted. While he is suspected of treachery, he desperately tries to prevent the disaster. The game features plenty of flashy firefights, both with weapons and mechanized robots.
Halo Wars 2
An isometric strategy game based on the Halo universe. The player gets into the story the same way he dives into the highest-quality casino games. He controls an army: builds a base, hires fighters, organizes an attack, and directs the movement of vehicles, both ground, and air. Tasks most often boil down to the need to capture the enemy's base or deter an attack. In Halo Wars 2, gamers will also enjoy special effects trailers from Blur studio. Blur has worked on a number of Hollywood blockbusters and the Love, Death, and Robots series.
Gears 5
This dashing action game tells the story of humanity's eternal struggle against alien races intent on destroying everyone. By the fifth installment, the main characters in the series have already acquired a past, but gamers shouldn't be intimidated by this. The story is well explained, and the relationships between sons, daughters, and parents are shown in a way that even a novice can understand everything. Gears 5 has classic third-person shooter gameplay - shoot, hide behind cover, shoot again, run over. Gears of War is what invented this gameplay! Crowds of enemies won't let you get bored, and multiplayer mode will drag you into this amazing world for hours on end.
Forza Horizon 4
In Forza Horizon 4, players will experience an open world based on the amazing landscapes of Britain. No, there will be no hooligans and soccer fans. Only stunning suburbs and amazingly beautiful nature. The change of seasons constantly changes the look of the game and makes you adapt to the ride. The developers allow you to race more than 450 cars. Each car can be modified to suit your own needs.
Play as you please - explore the world alone, slowing down to make a nice picture in photo mode. Or join multiplayer battles.
Forza Motorsport 7
What's the difference between this game and the previous title? And we are happy to answer that in Forza Horizon 4 the tracks are the roads of British cities and villages. And in Forza Motorsport 7, you can go to the real arenas for the competition of different car categories. There are races for drifters and drag racers, fans of time racing and other competitions. The game has more than 700 famous car brands: Ferrari, Porsche, Lamborghini, and others. In Forza Motorsport 7, there are over 30 arenas in different countries. Considering the dynamic weather - each new race will surprise you with something.
Amber (@Amber_Studio), the largest independently-owned Romanian game development studio, recently expanded its global presence by opening its first studios in Asia: Taiwan...

Gameloft Brisbane (@Gameloft_ANZ), the studio behind award-winning games such as My Little Pony: Mane Merge, The Oregon Trail, and Ballistic Baseball, has entered a new era...

Safe In Our World, a charity that supports the mental health of the games industry, is launching a free online program to help games professionals speak up for themselves....
Average Score: 4




Votes: 3