What are the most popular games for eSports betting?
Published: Monday, July 04, 2022Tagged: Gaming

When it comes to betting on eSports, it might seem like the best ones to bet on are the ones based on a traditional sport. It's not hard to figure out how you would bet on FIFA, for example, because it's a digitised version of soccer. One team will win, goals will be scored, all of the usual things that happen across 90 minutes on a manicured field can also happen on the digital recreation of that field. The same goes for Madden, NBA and so on.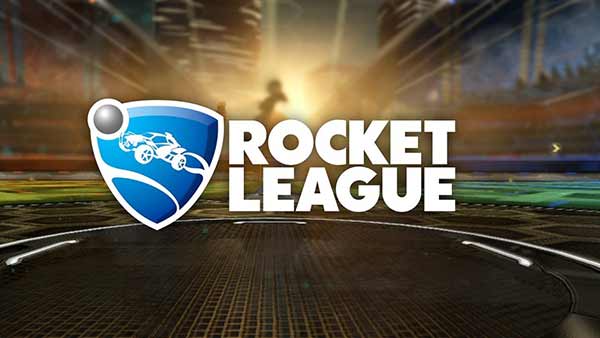 These are, however, not the games that take the most money when people find a bookmaker for gaming online, although they are available to bet on. eSports has grown in such a way that the games that really attract the attention of bettors are entirely different in nature. Or at least, in the case of one of the games we're going to talk about, quite a bit different. Let's look, anyway, at the most popular games you can bet on, and why (and maybe how, too). If you're an eSports novice, the following will make a lot of things clearer.
Rocket League
If you want a gentle introduction into eSports betting and already follow traditional sports, then Rocket League has an obvious advantage. If you've ever watched soccer, it's pretty easy to follow. Yes, it's soccer with cars, and that is a pretty marked difference from the way Lionel Messi plays it, but there's a ball, there are goals, and you don't need a diagram to understand the similarities.
Rocket League is already an eSport that gathers plenty of attention, including attracting crowds to arenas to watch RLCS events. Those events will only get larger since Psyonix, the game's creators, were bought out by Epic Games. Epic's deep pockets will help to fund more and bigger events, and that is sure to attract more betting cash.
Rainbox Six Siege
There are a lot of stupid questions asked about eSports, but one of the more intelligent ones that you'll hear is "How do you maintain sporting interest in a game that you can perfect and complete?". That, at least, shows some understanding of the skill involved in eSports. And it can be answered with reference to R6S. Ubisoft, the game developers, have gone to great lengths over the game's six-plus years of existence to keep the game fresh by introducing new maps and changing the effectiveness of tactics.
To stay good at this tactical shooter game, you have to keep playing it. As you can't ever attain perfection, this makes it far more competitive, which is better for betting.
DotA2
Or Defense of the Ancients 2, to its mother. One of two huge Multiplayer Online Battle Arena (MOBA) games (we'll get to the other in a moment), this is what most people are talking about when they say they're into eSports. At least, it's a pretty concrete example of what they're talking about. As a game, it's one of the best of all time, with a deep game world that grows larger every time you play. As an eSport, it has some similarities to tennis in that it is played on a circuit with events that take place worldwide, with The International being the one that everyone dreams of winning.
You can bet on overall tournament winners, on individual matches, and on correct scores among other markets. Teams win a match by winning more maps than their opponent; retaining the tennis theme, think of each map as a set.
League of Legends
Flirting with disaster by giving their online-based game a name that can be shortened to LoL, Riot Games can legitimately claim to have created the biggest eSport in the world. Competitively, it's a team game where the object is to push through to the opposing team's base and destroying what is known in the game as their Nexus.
The biggest LoL event, the World Championship, is held annually at rotating locations. Last year's was in Reykjavik, this year it will go from a play-in in Mexico City to New York for the group stage and quarters. The semis will be in Toronto followed by the final in San Francisco. In 2019, without being broadcast on standard TV, it had over 100million viewers overall with more than 44million watching at once.
Articy Software has launched articy:draft X (@articydraft), the newest version of the articy:draft software series that has been used to create games such as Broken Roads,...

Though most people think of PC games when the word "esports" is mentioned, not many people realize how popular console esports games are getting. As time passes, the...

Xbox (@Xbox) and Trapstar (@TrapstarLondon), the legendary streetwear brand, celebrated their epic collaboration at a unique launch event at the Tate Modern in London. The...