Videogames Luminary Andrew Brown Appointed CEO of Universally Speaking
Published: Monday, July 25, 2022Tagged: Gaming, Industry

Leading end-to-end video game service provider Universally Speaking announced the appointment of Andrew Brown as Chief Executive Officer, after a sustained period of growth. Brown joins after a hugely successful role as Chief Marketing Officer at Keywords Studios, having previously held multiple successful senior roles at Activision.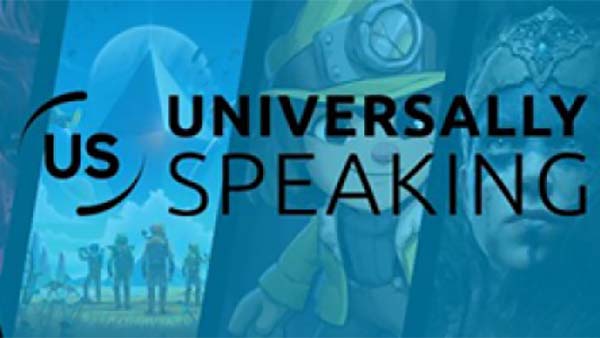 With an expanding partner portfolio, including Netmarble, NetEase, Meta, Sumo, Tencent, Bandai Namco EU/US, 2K and many more, Universally Speaking is a world leader in outsourcing services with decades of experience and a reputation matched only by a stellar list of instantly recognisable video games.
Vikki Peggs, Founder of Universally Speaking will remain a non-executive director and advisor to the board of directors.
"I am honoured to join Universally Speaking in the role of CEO," commented Andrew Brown, Chief Executive Officer, Universally Speaking. "The expertise, passion and drive I have witnessed already from the staff across our business is inspiring. I am excited to work with our talented team to continue the successes of the past and build pathways to continued growth in the future."
Vikki Peggs, Advisor to the board of directors continued, "As founder of Universally Speaking 18 years ago, I could not imagine the amazing journey the company would undertake. Growing from a small business to a company that employs hundreds of people in over fifty countries, I have been humbled to have been part of that success." She continued, "Andrew is the perfect appointment, with exemplary leadership and vision that will challenge and empower our talent, driving the business forward for years to come."
Universally Speaking has undergone rapid growth in recent years, now employing over four hundred staff across two locations in the United Kingdom, with its headcount reaching thousands across fifty-four countries. To explore how Universally Speaking could help your business, click here to learn more.
To keep up with the latest Games Industry news, rumors and updates, follow @XONEHQ on Twitter, YouTube, Instagram, Facebook, and Pinterest, download the free XBOX app for Android or subscribe via email and rss.
Articy Software has launched articy:draft X (@articydraft), the newest version of the articy:draft software series that has been used to create games such as Broken Roads,...

Though most people think of PC games when the word "esports" is mentioned, not many people realize how popular console esports games are getting. As time passes, the...

Xbox (@Xbox) and Trapstar (@TrapstarLondon), the legendary streetwear brand, celebrated their epic collaboration at a unique launch event at the Tate Modern in London. The...